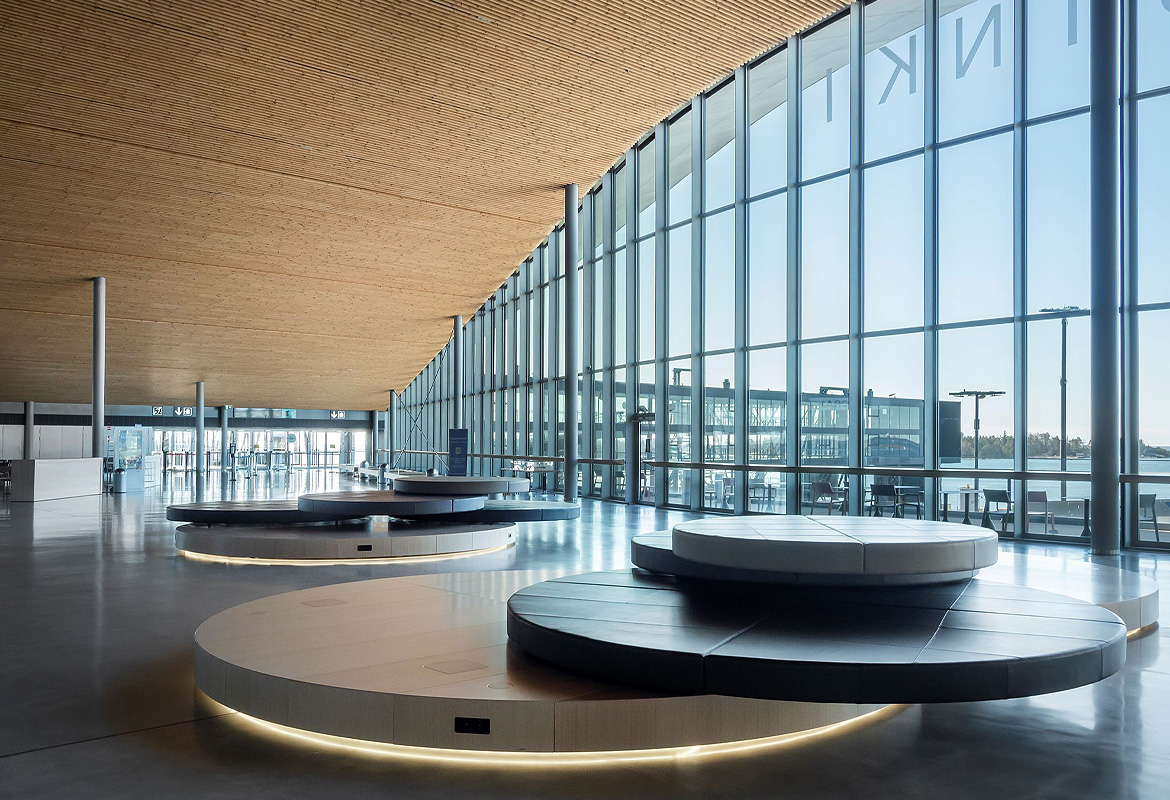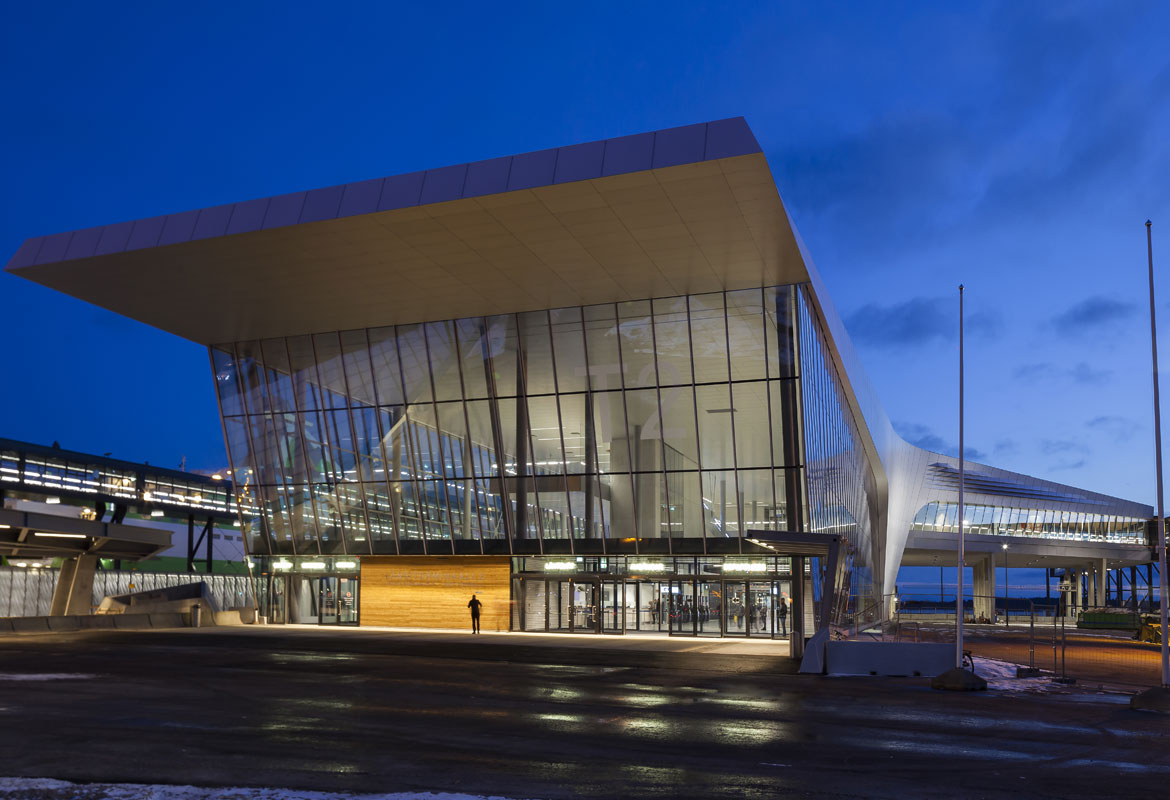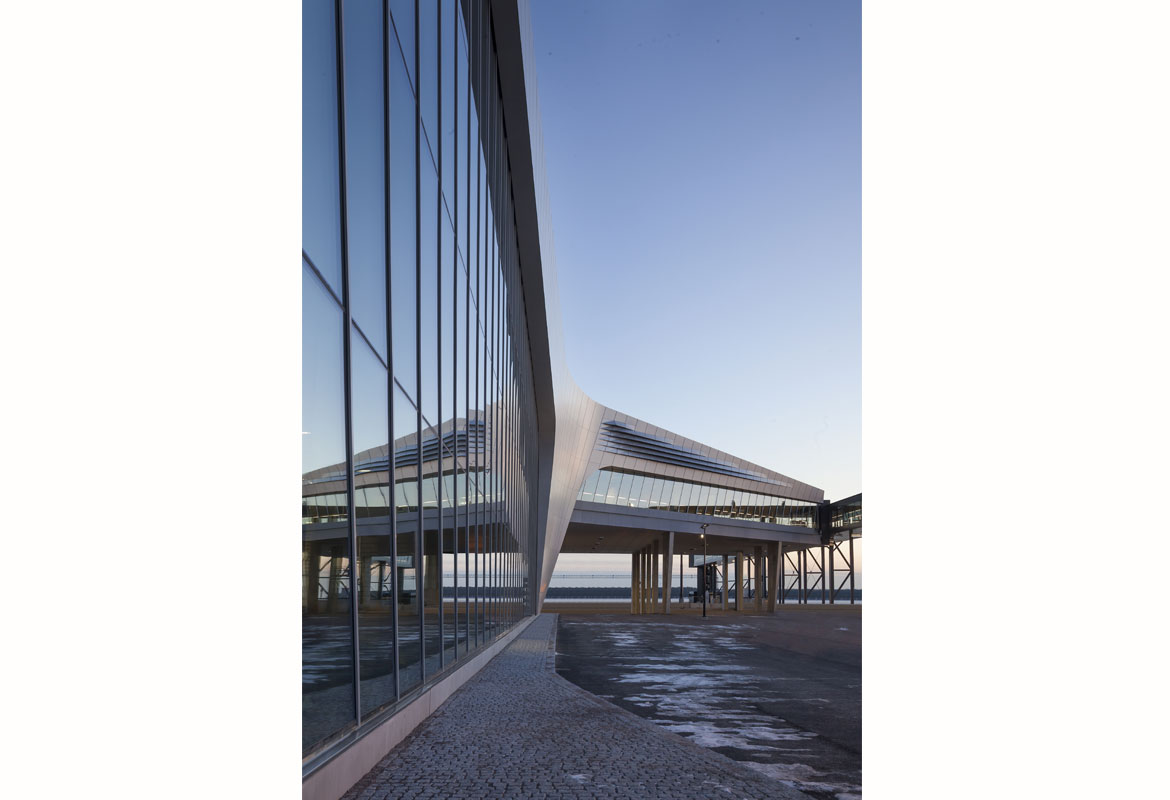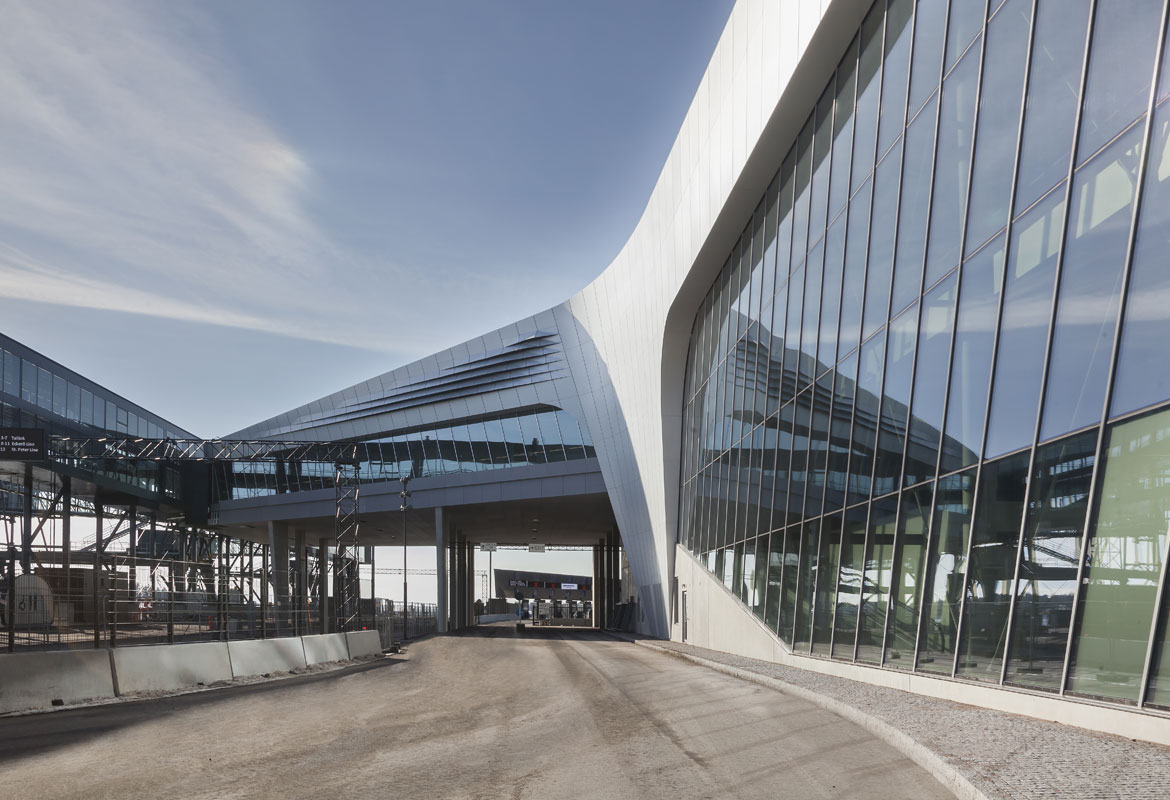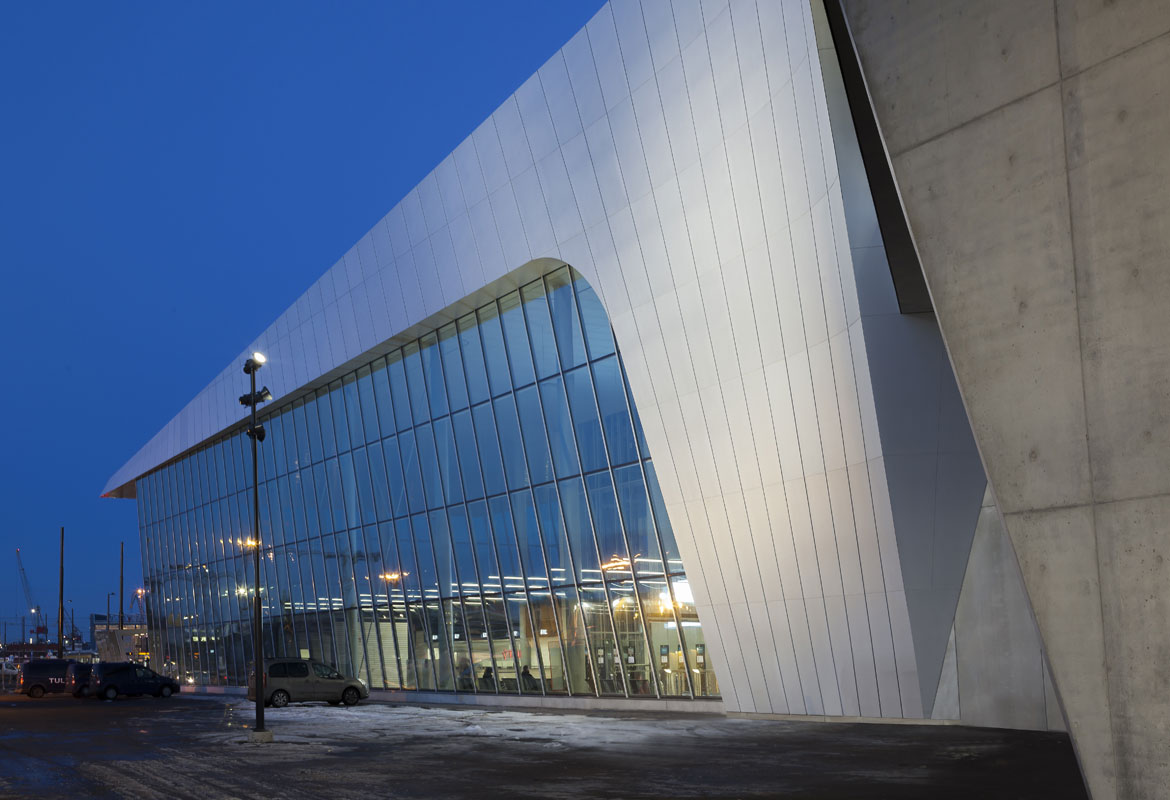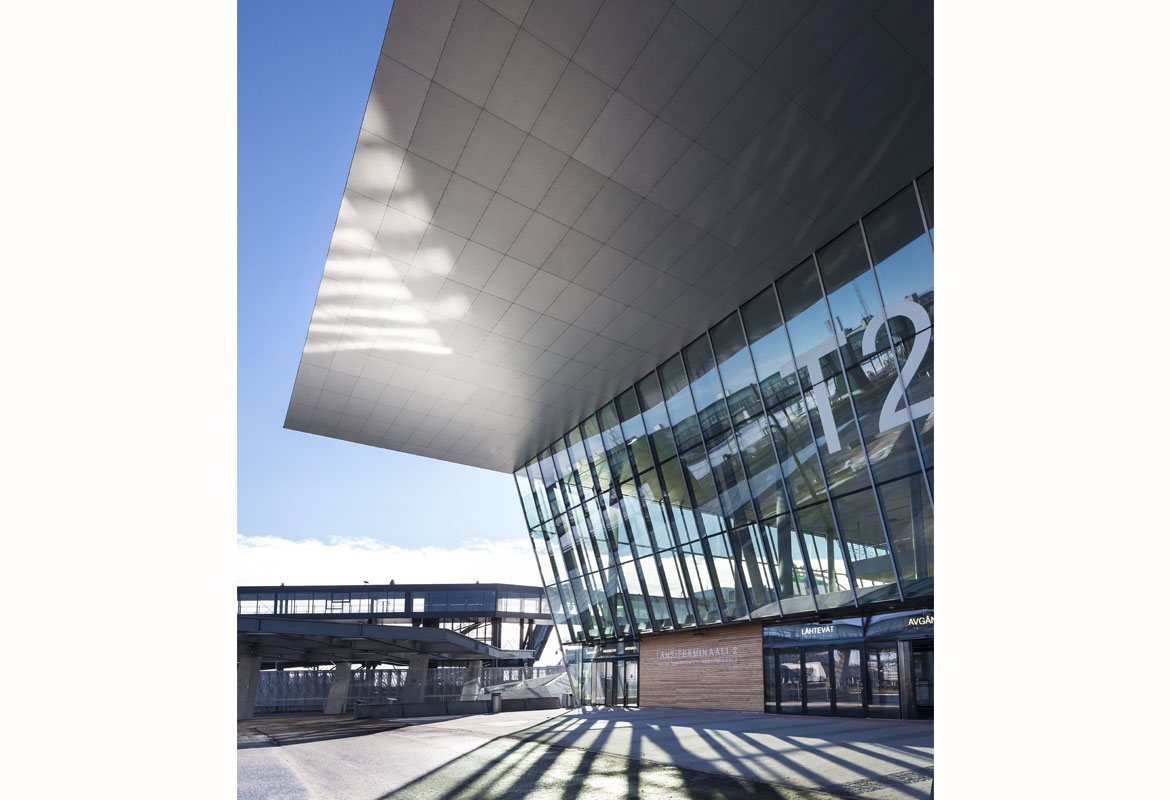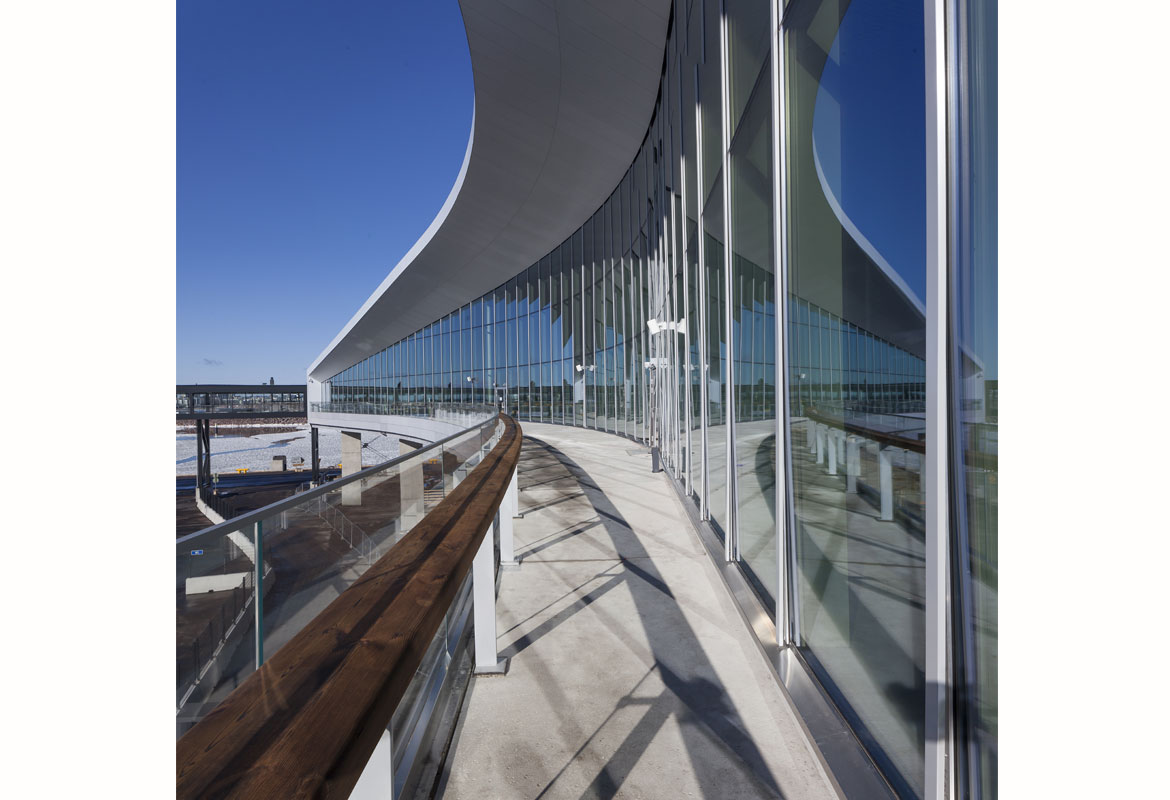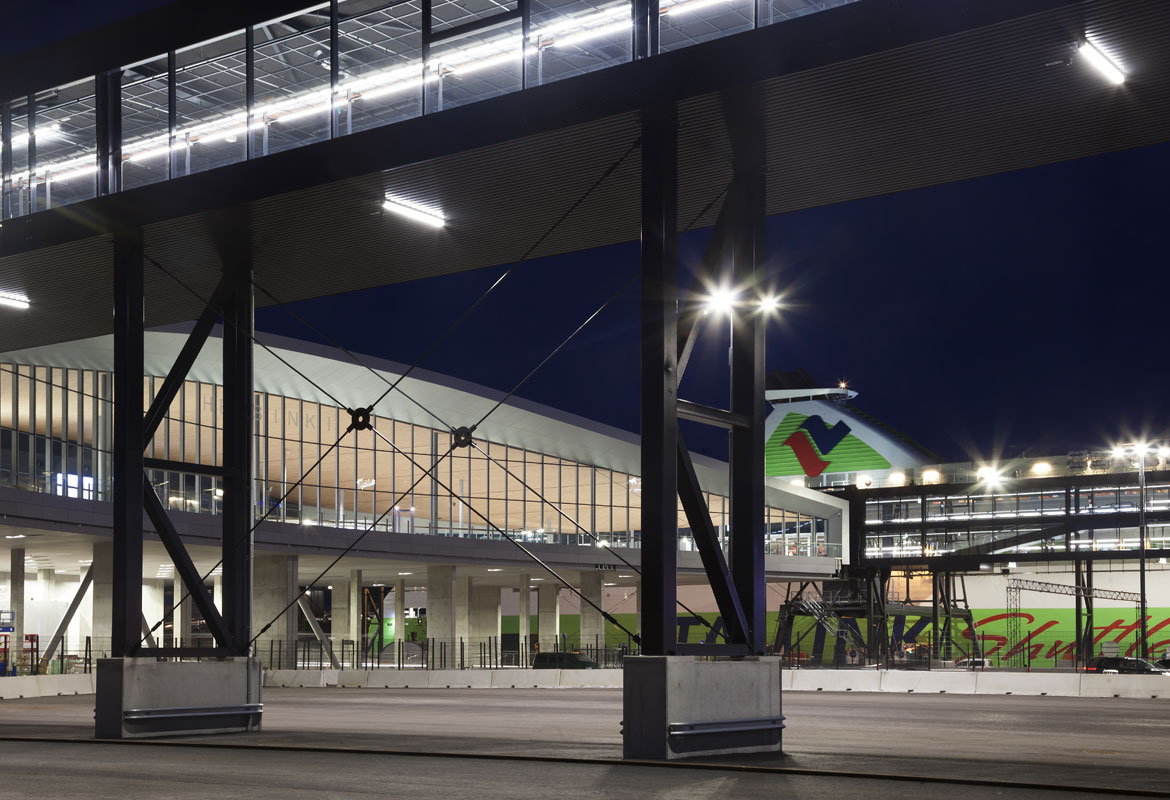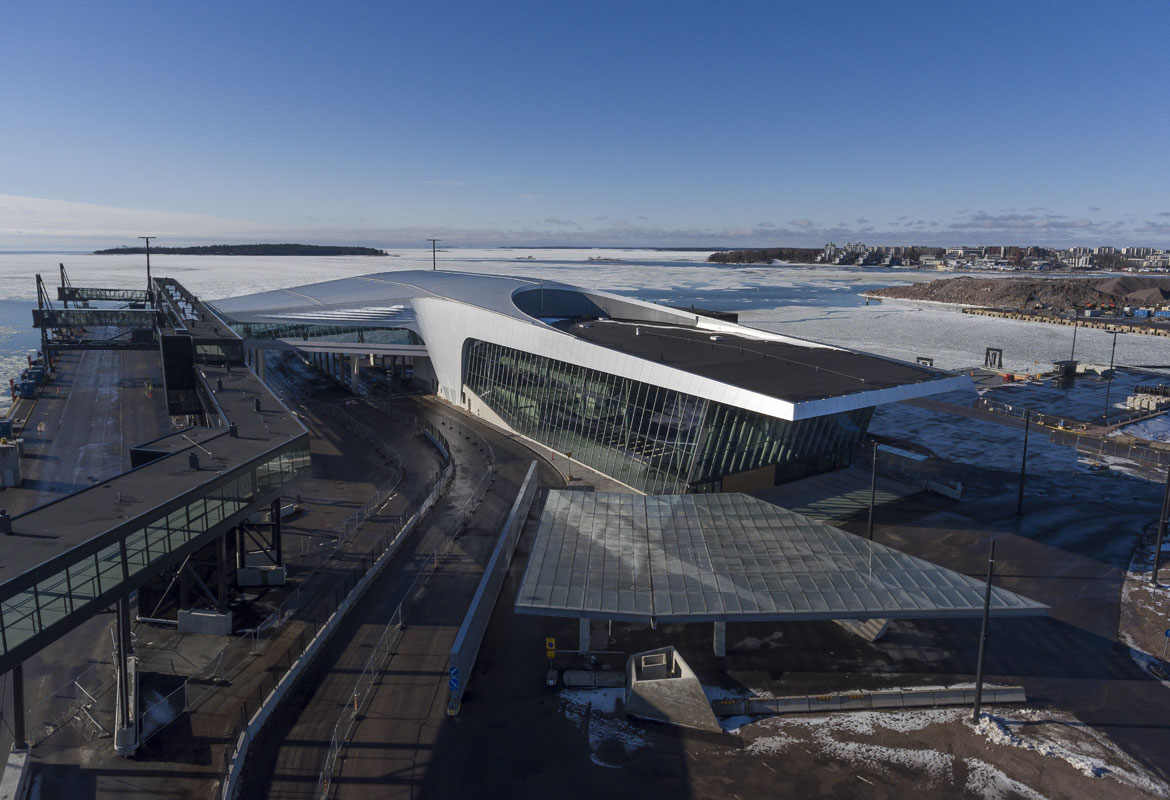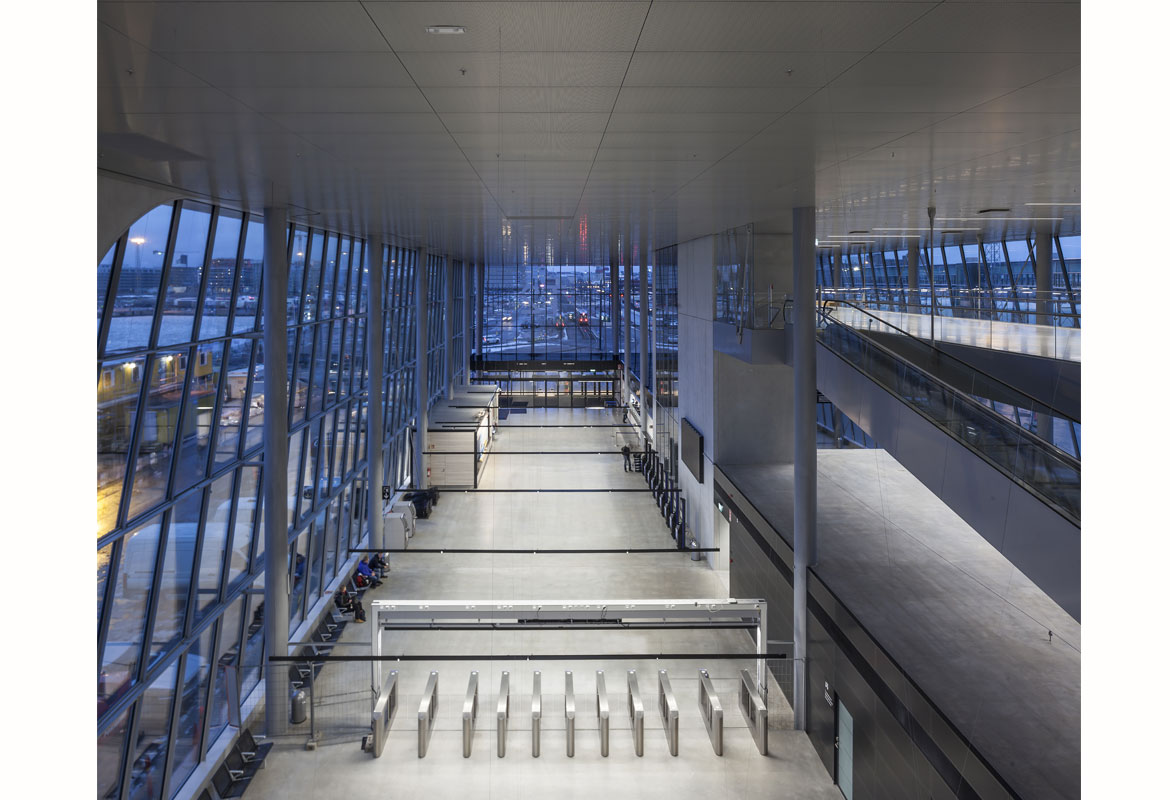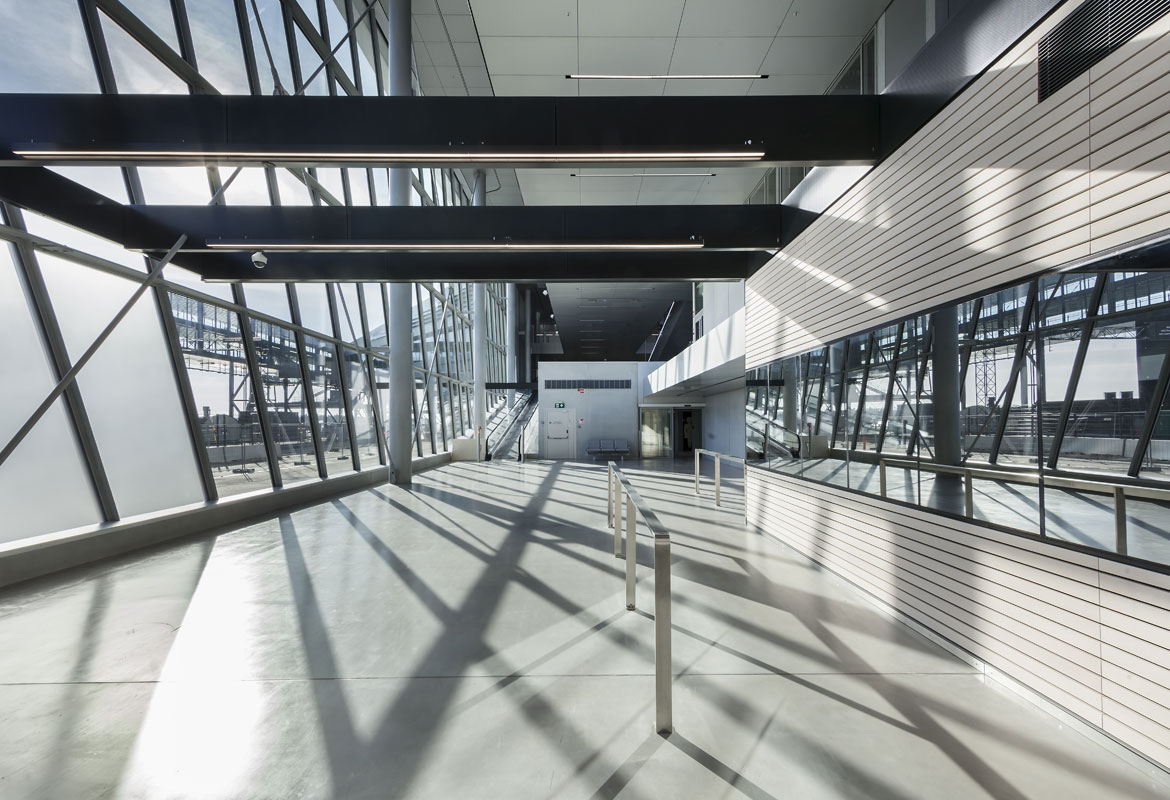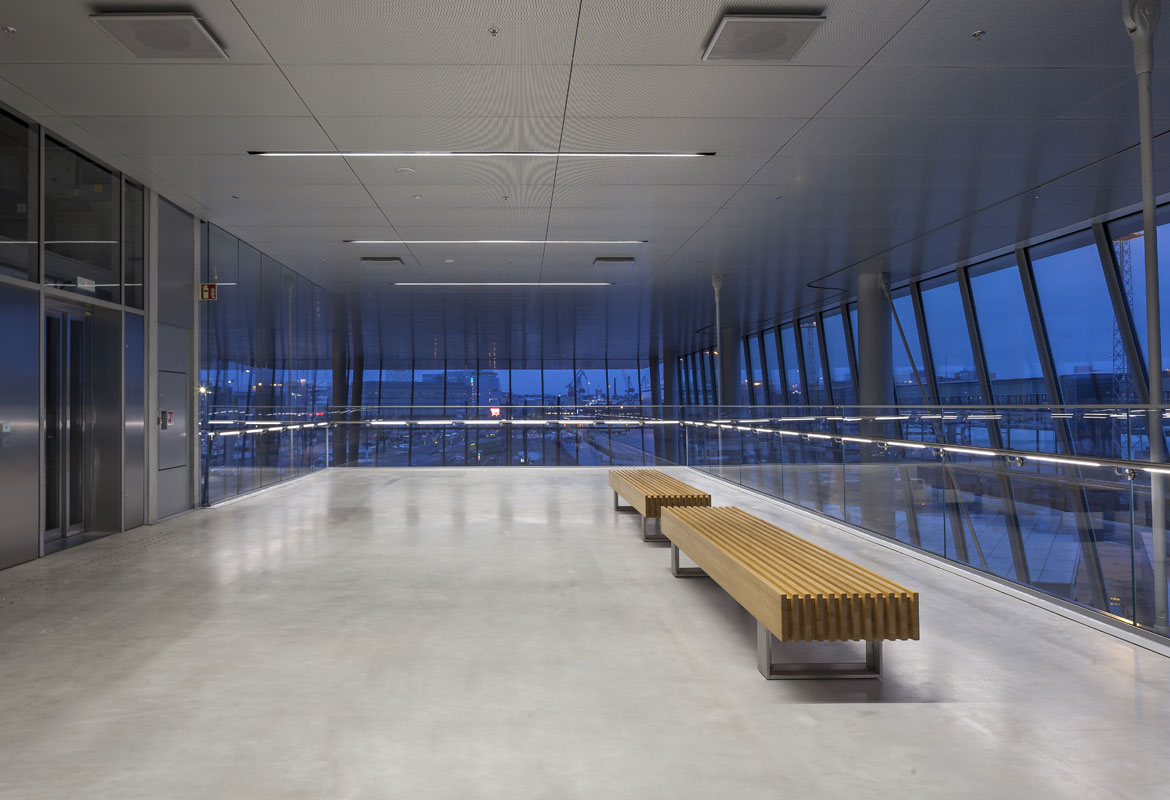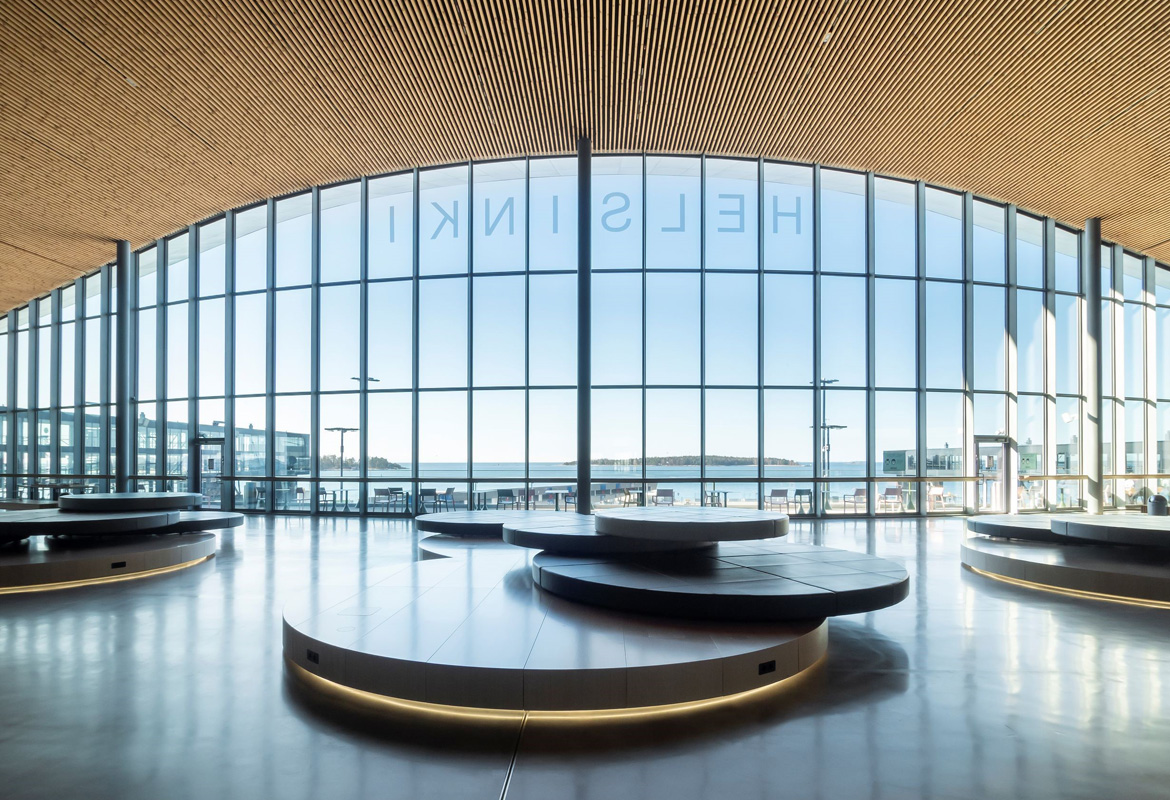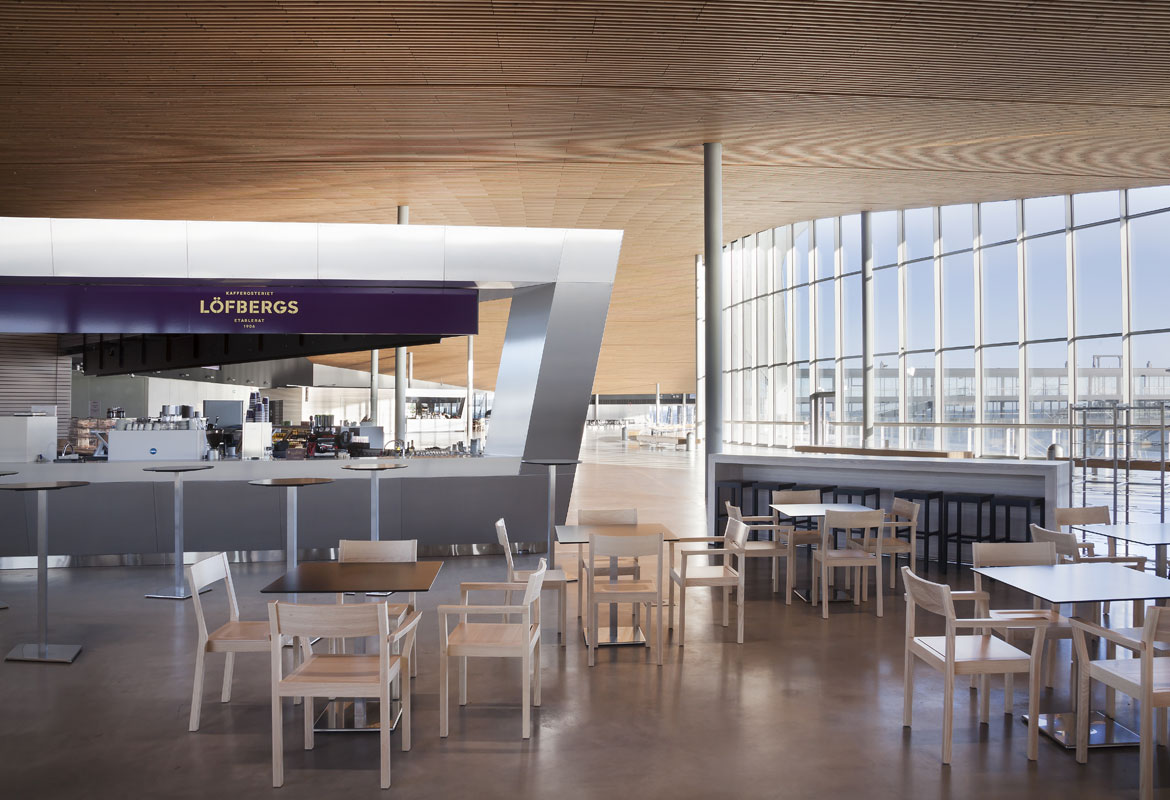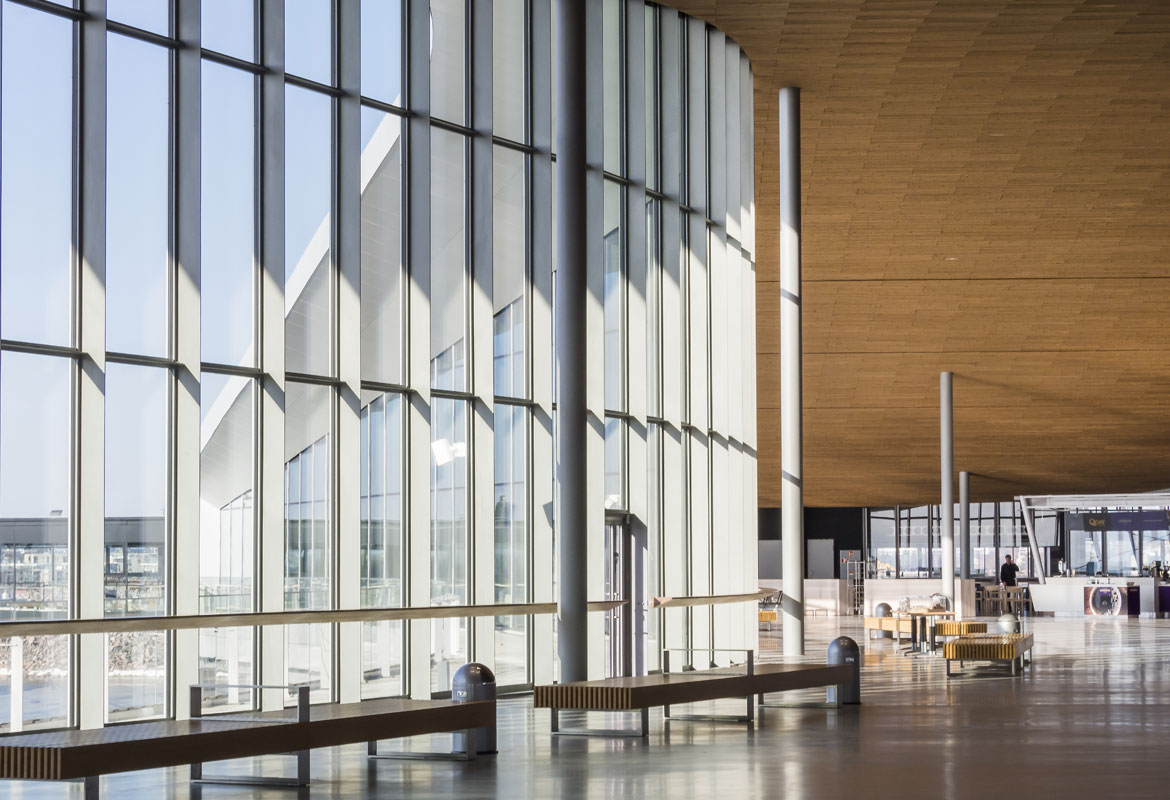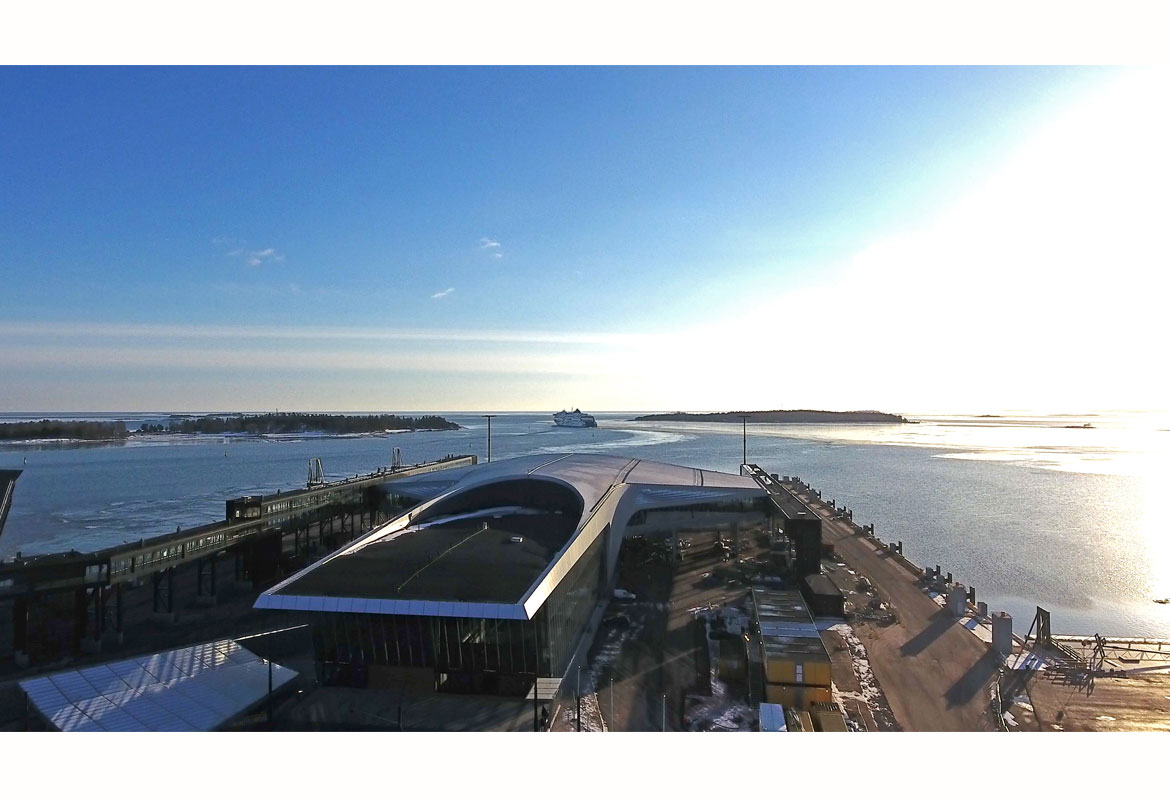 WEST TERMINAL 2
Helsinki, Finland

Completed: 2017
Client: Port of Helsinki
Project Areas: 12,800 m2
Scope: Architecture, Interior Design

West Terminal 2 (Länsiterminaali 2) is situated in Helsinki's West Harbour on a narrow plot of reclaimed land in the developing Jätkäsaari neighbourhood. The terminal was built to meet the needs of the growing ferry traffic on the Helsinki-Tallinn route, one of the busiest in Europe. The goal was to reduce the turnaround times of ferries in port to just one hour, while ensuring a smooth and comfortable passenger experience.

As most of the pier is required for the vehicles queuing to board the ferries, the ground level of the terminal building was designed to be as compact as possible, with separate exit and entrance lobbies. The wide departure lounge is raised 10 metres off the ground, allowing traffic to flow under the building. This also minimises passengers' walking distances to the ships on either side of the terminal.

The departure lounge is a spacious, hangar-like space with a restaurant, café and seating. High glass walls open to a sweeping view of the sea and a seaside terrace, heightening the anticipation of travel. The expansive wooden ceiling, made from heat-treated pine slats, rises up to a height of nine metres, concealing lighting, ventilation and sprinklers. The ceiling slopes down towards the sides, directing passengers to the boarding bridges.

In addition to the requirement for efficiency, the design aimed at a high standard of elegance, quality and comfort. Materials were chosen for wear resistance so as to retain their attractiveness throughout the lifespan of the building, at least for the next hundred years.

From outside, the sleek, flowing lines of the building resemble a sea creature washed ashore, with glass, concrete and sea aluminium facades that gleam in the sun. Near the main entrance, the pine boards of the facade commemorate the time when ships were still made of wood.

The terminal is well served by public transport, and next to the main entrance, a large canopy of steel and glass shelters a taxi station.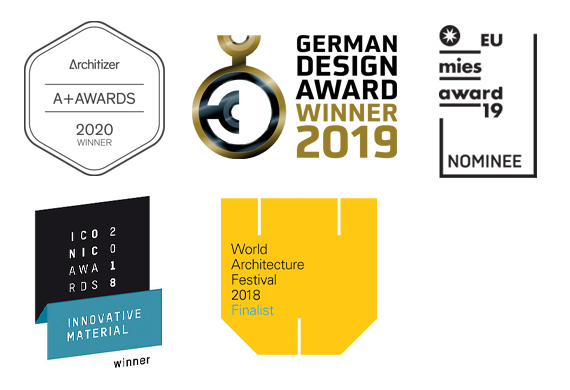 | Selected works | Transport |