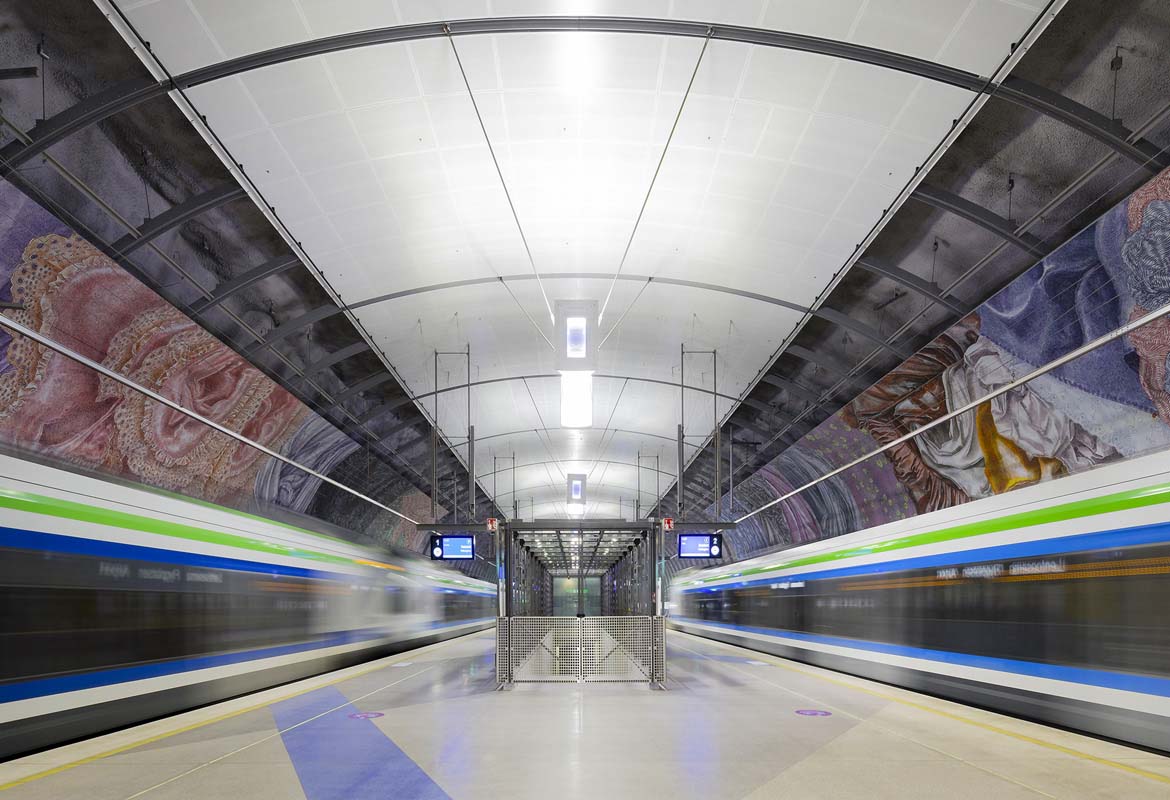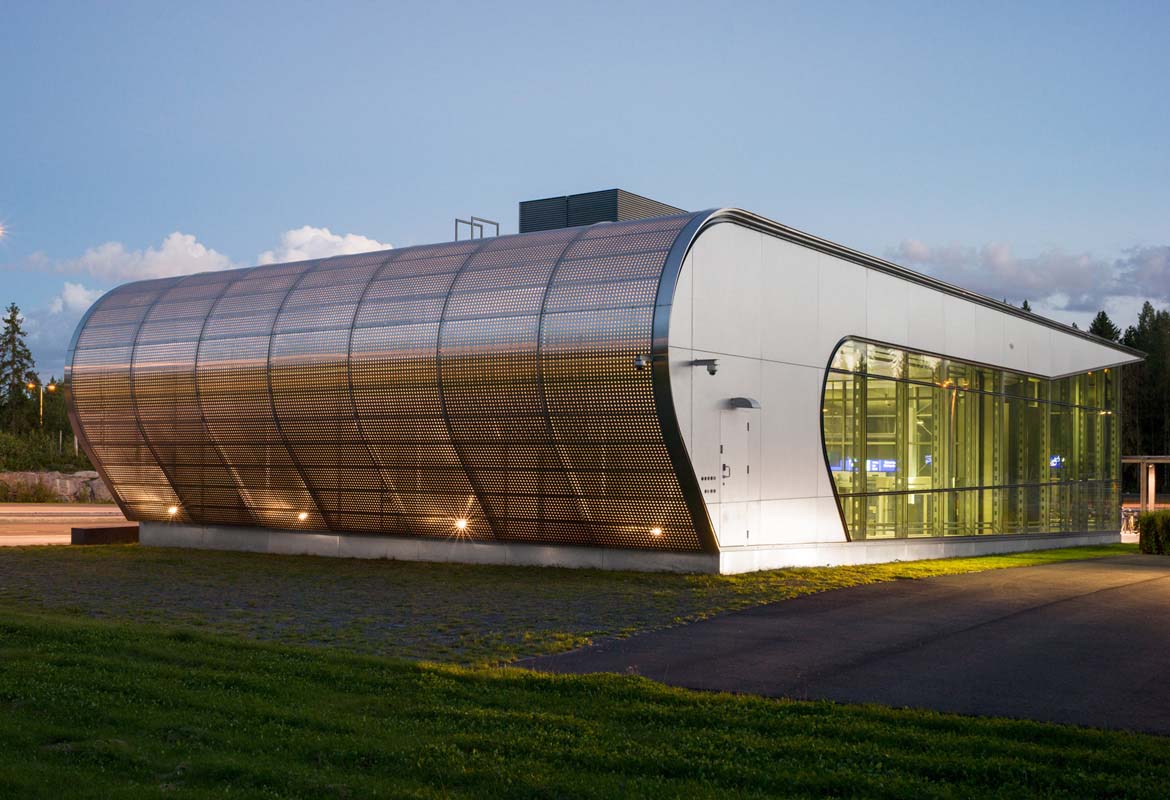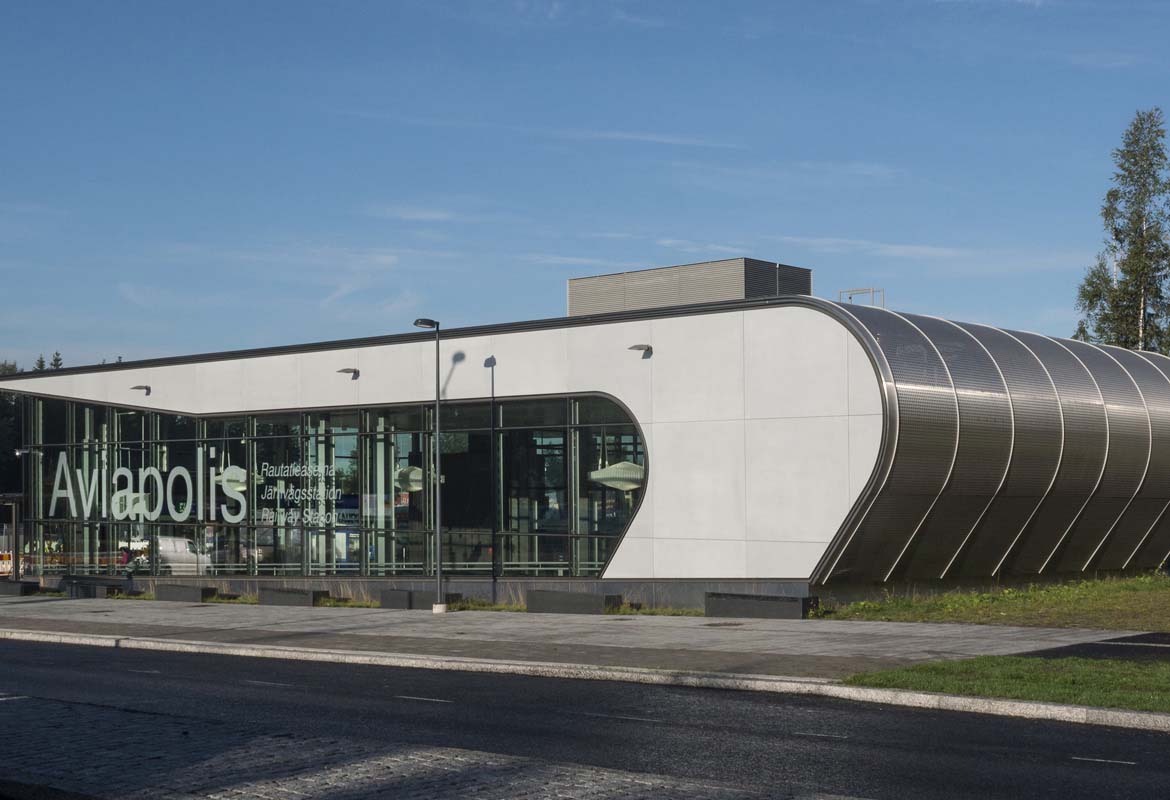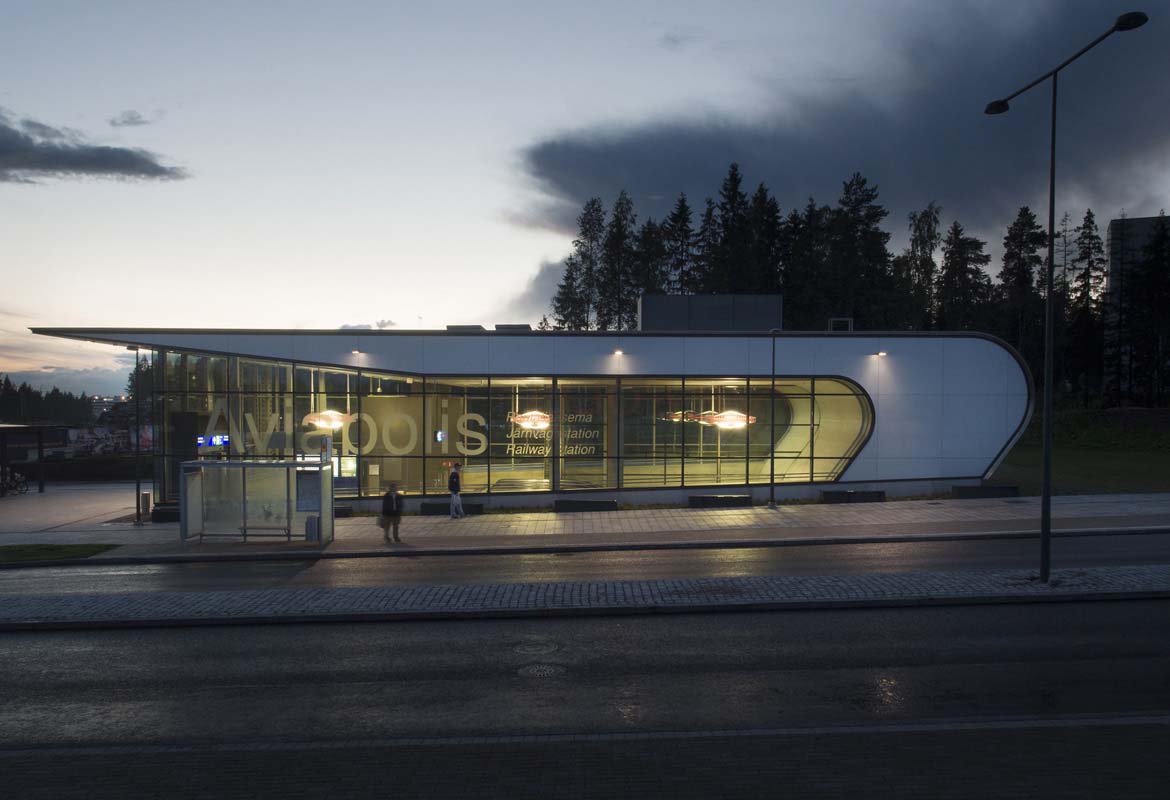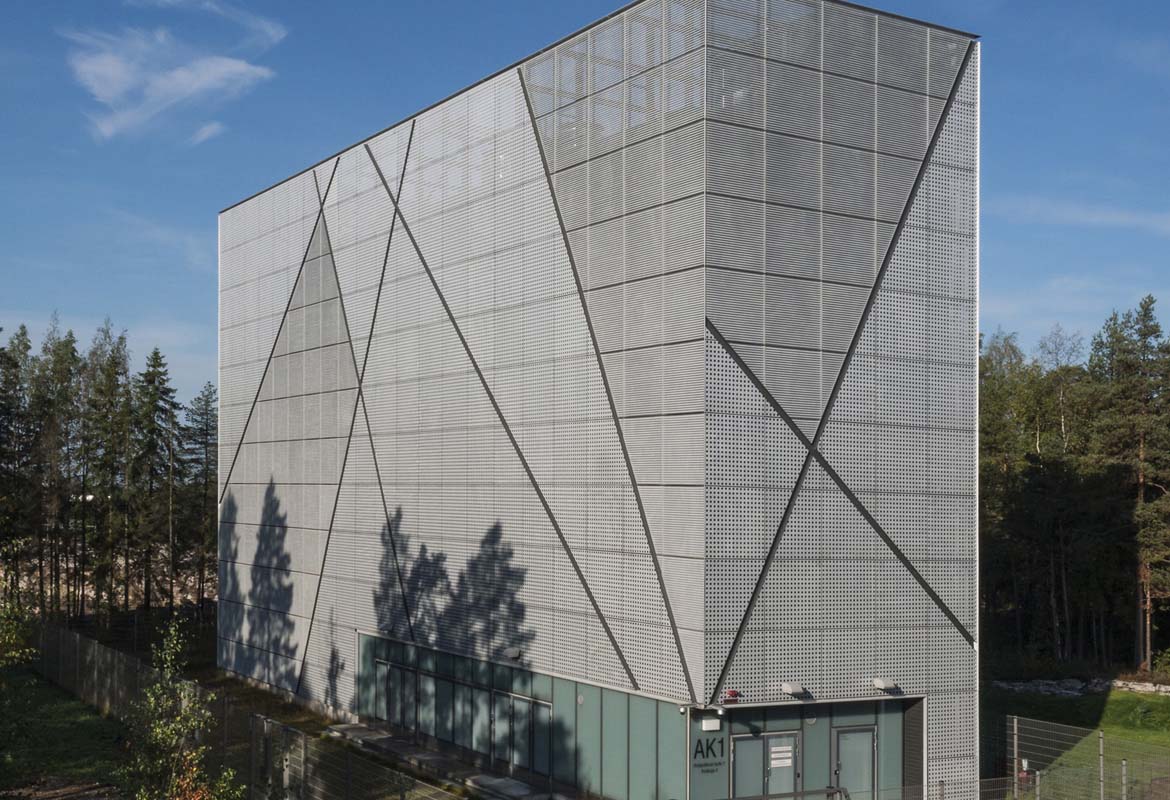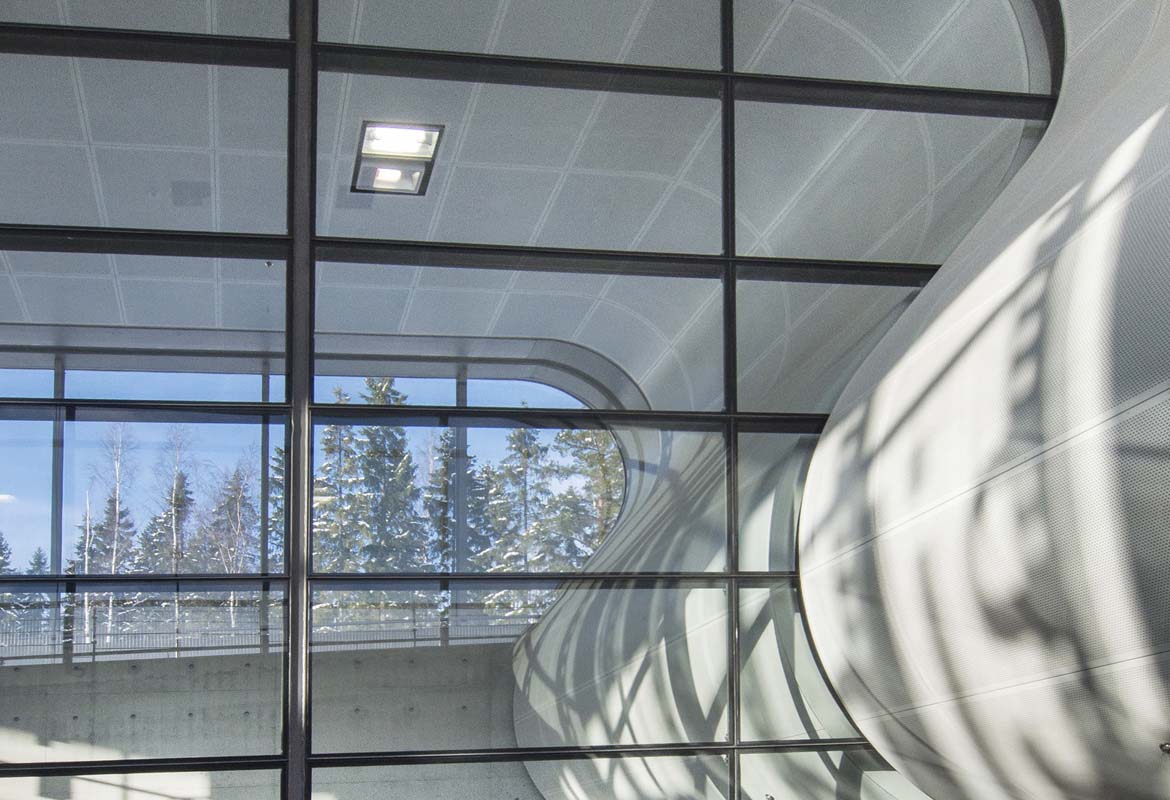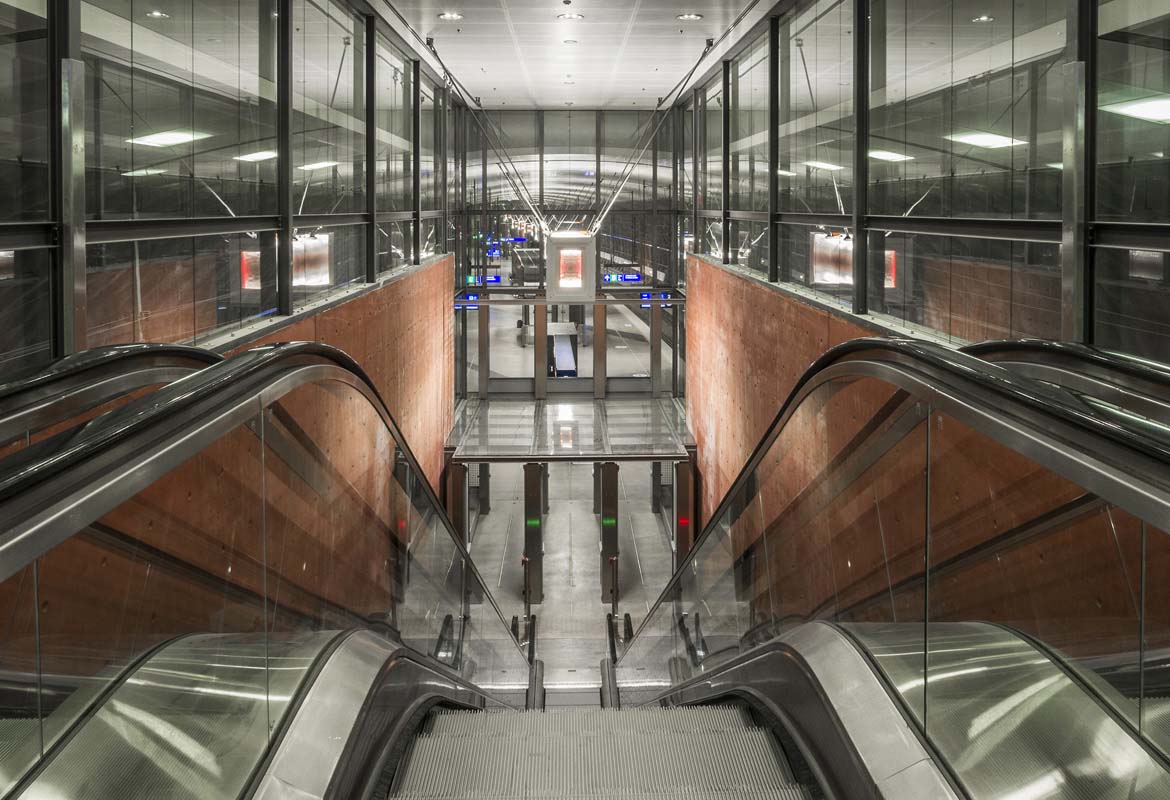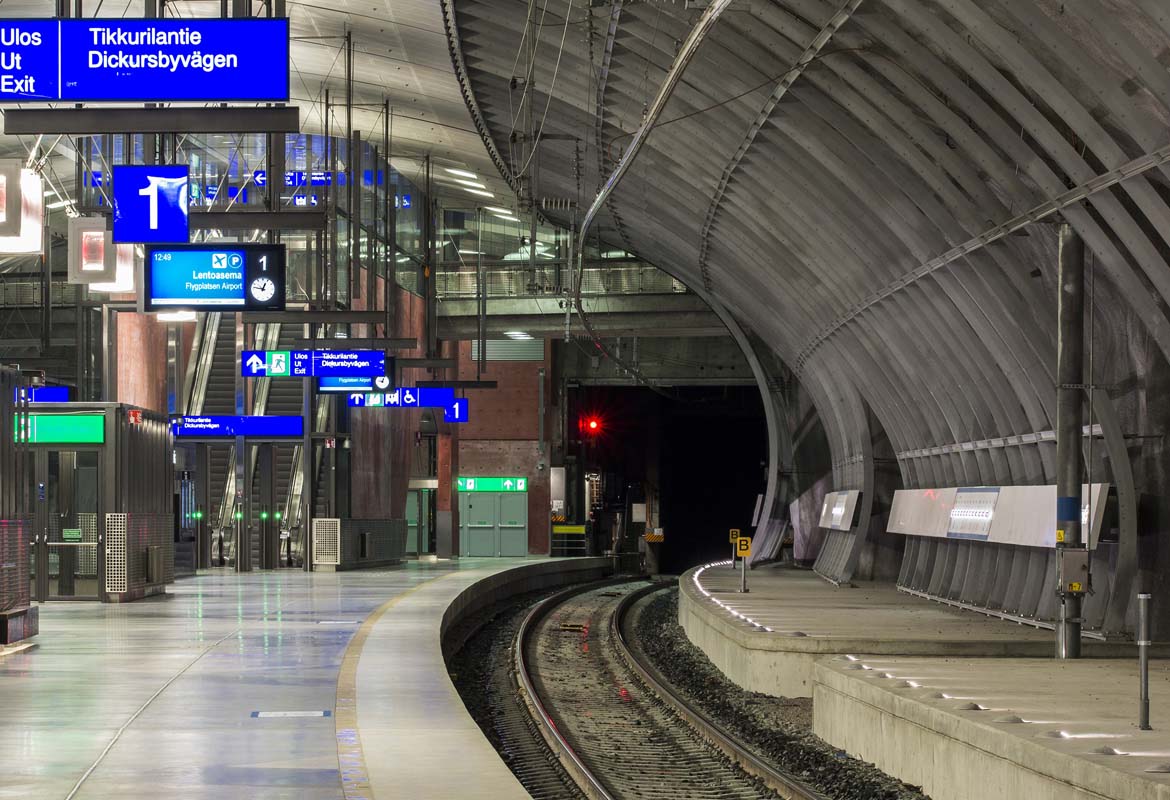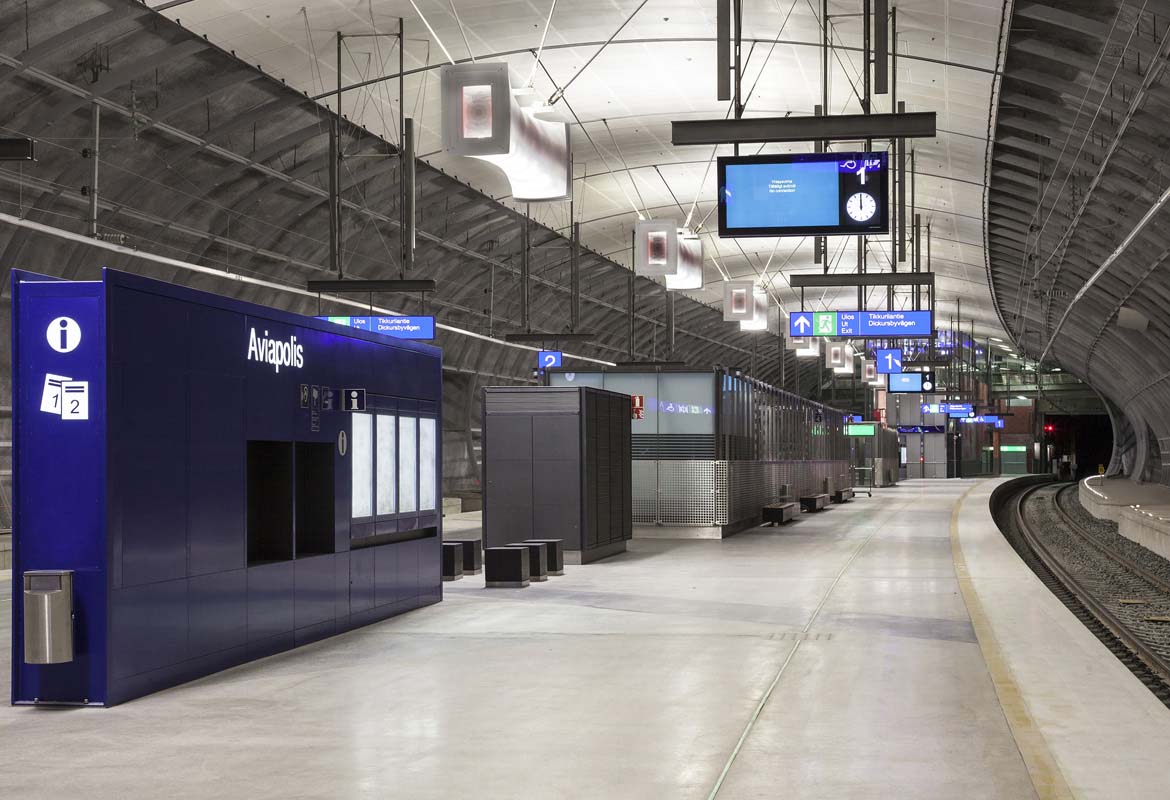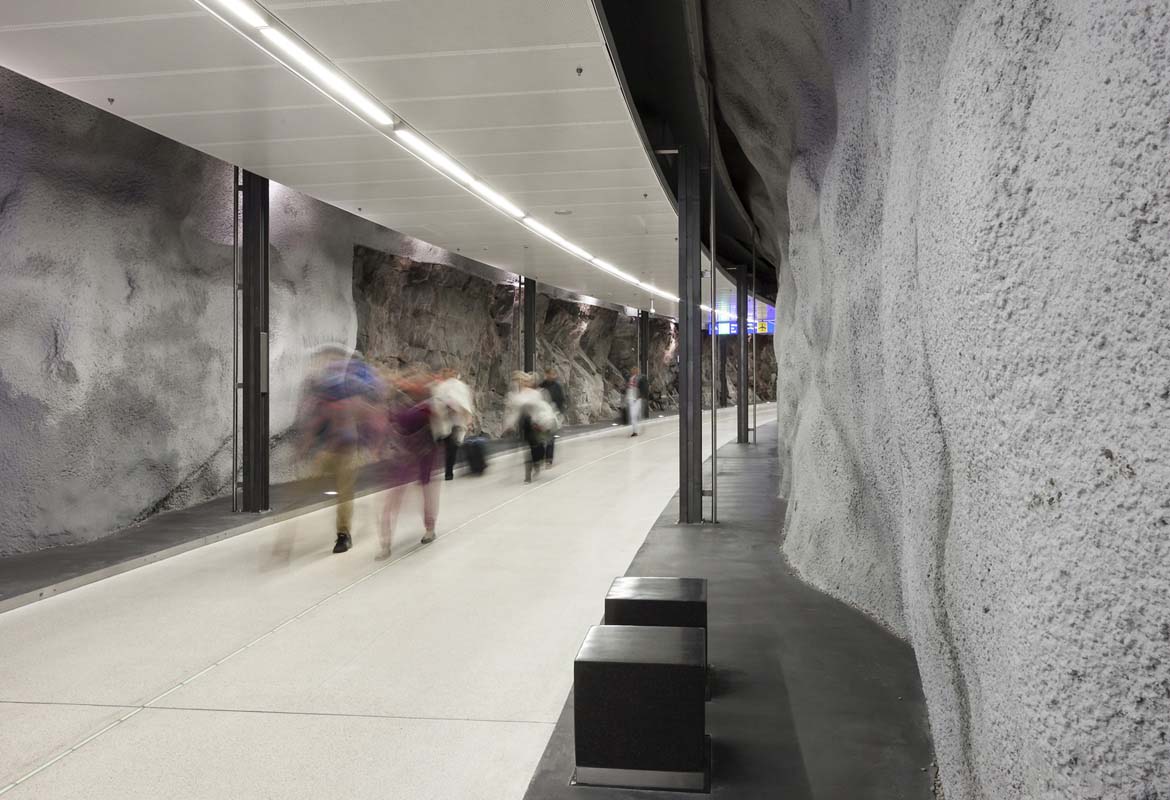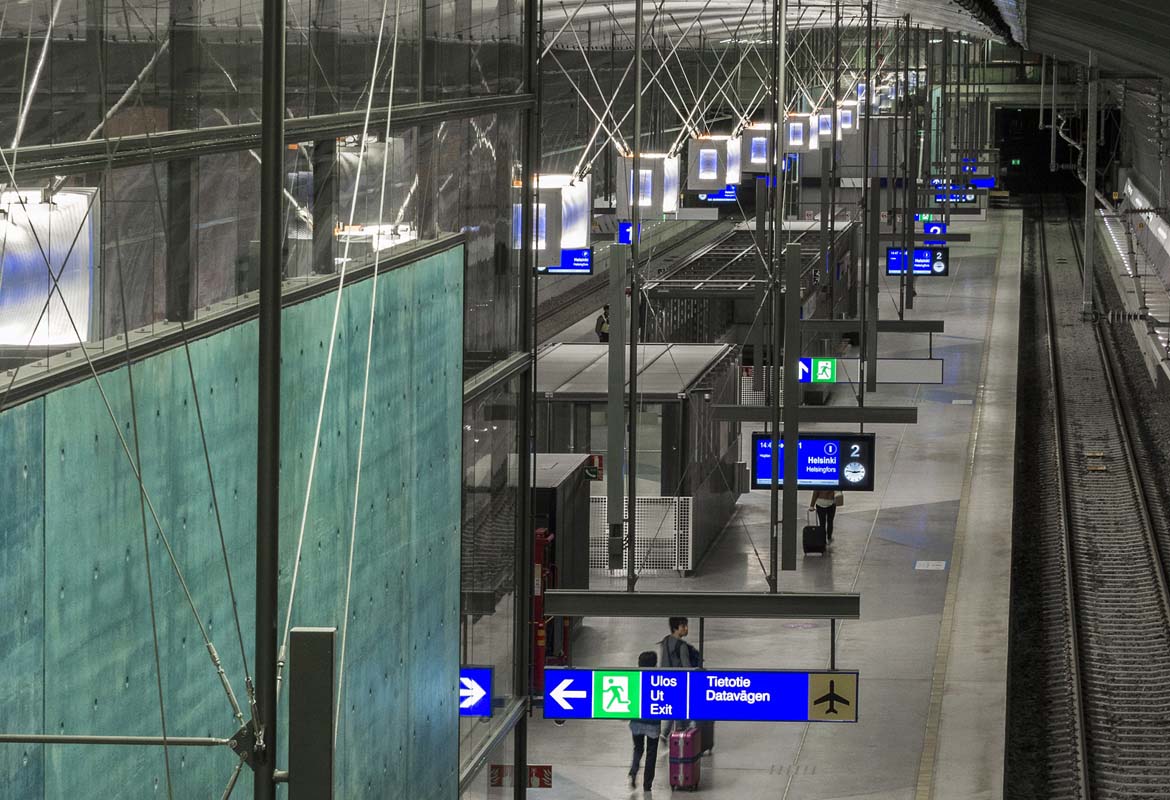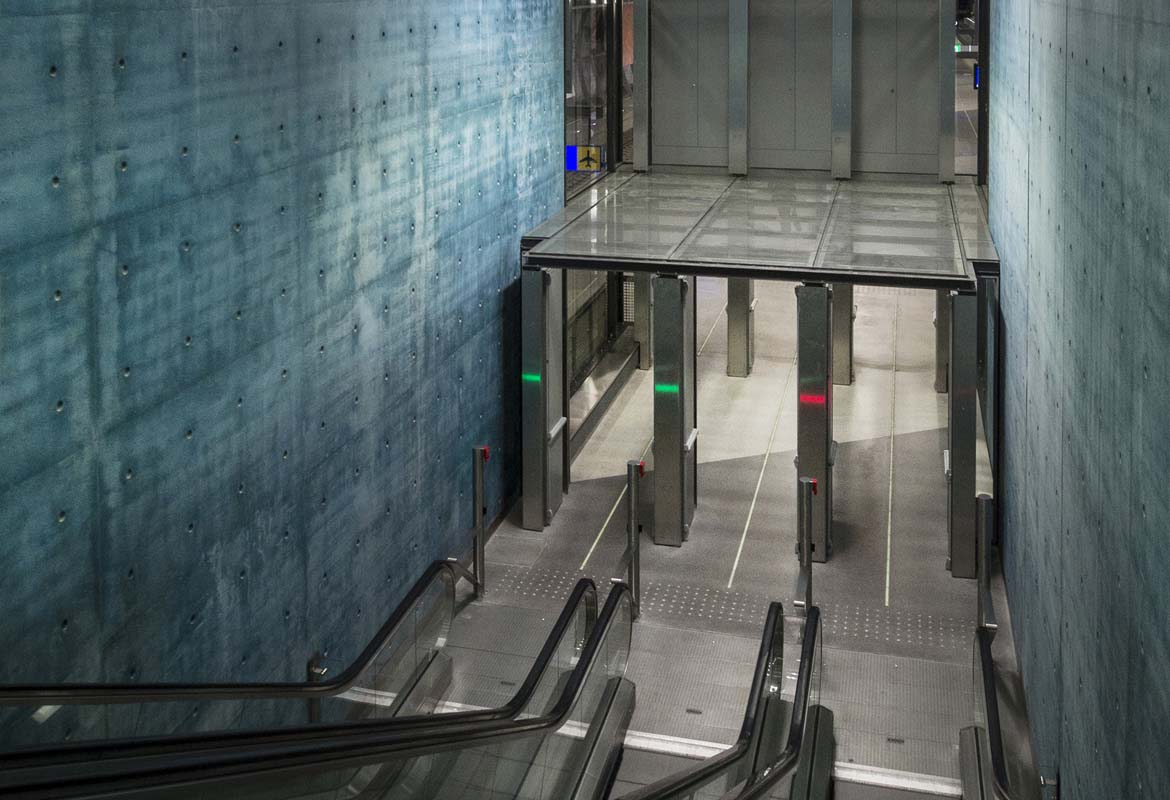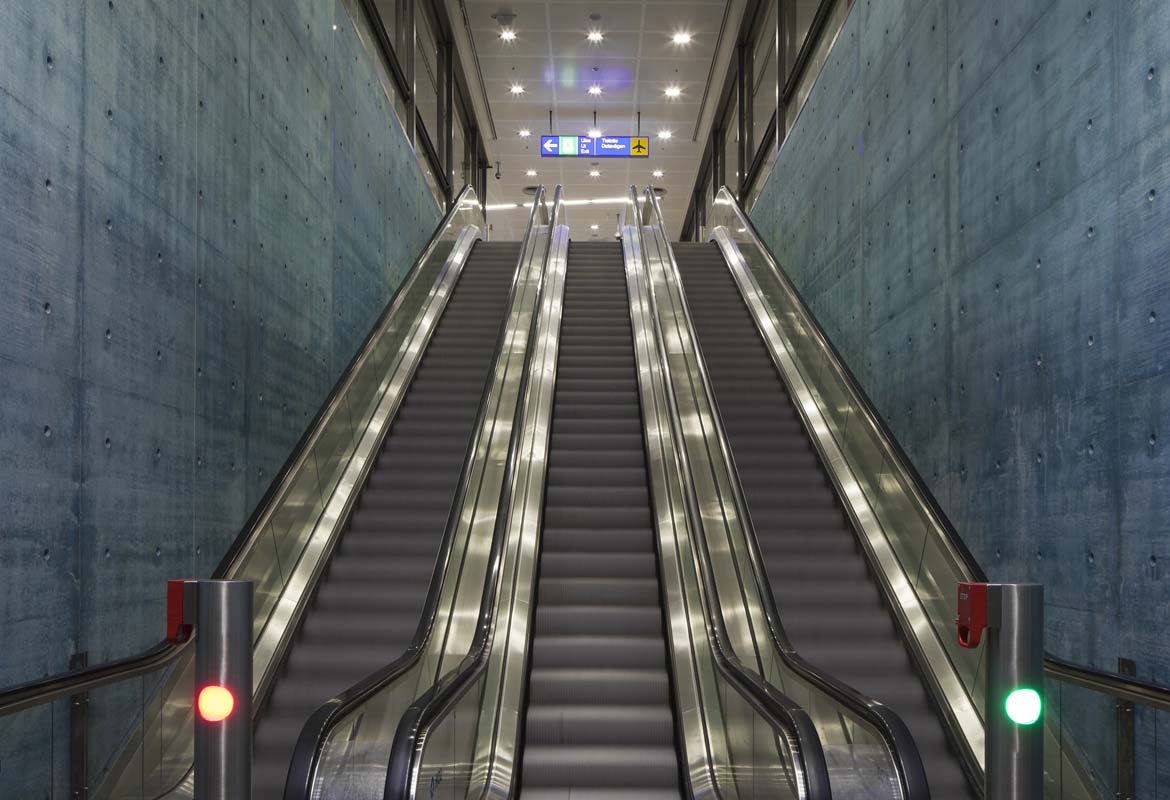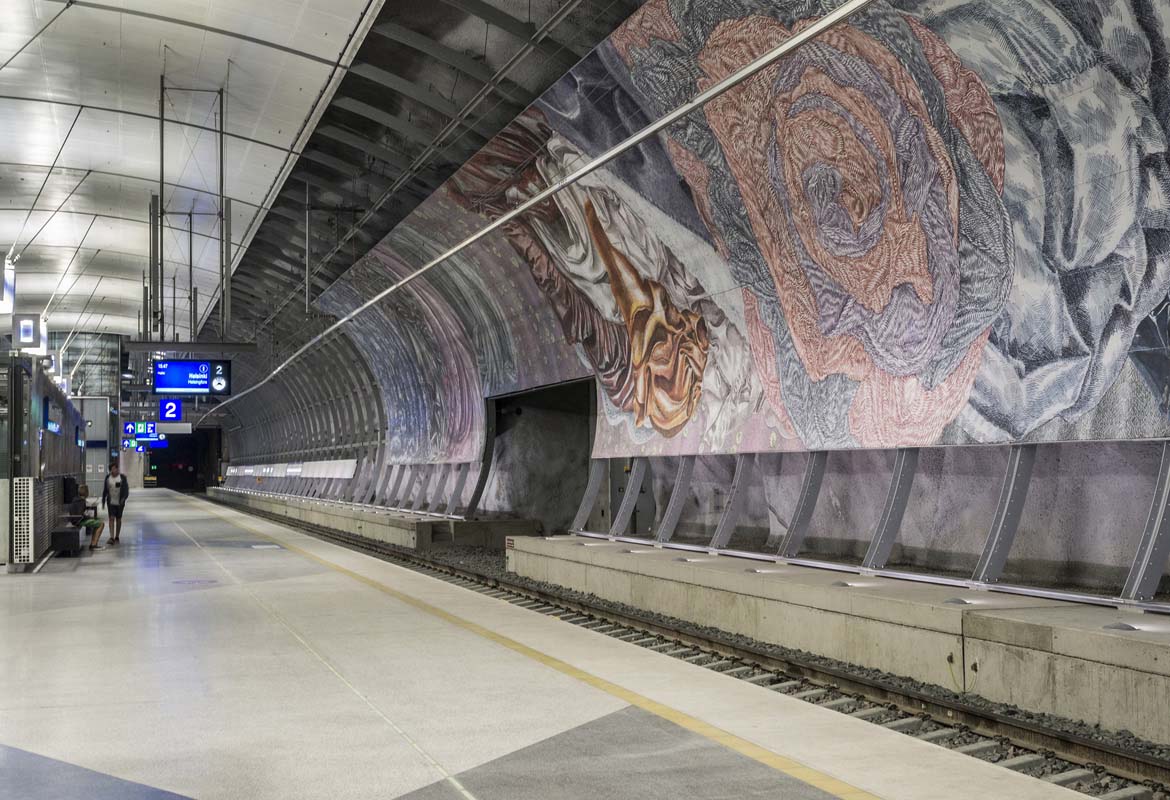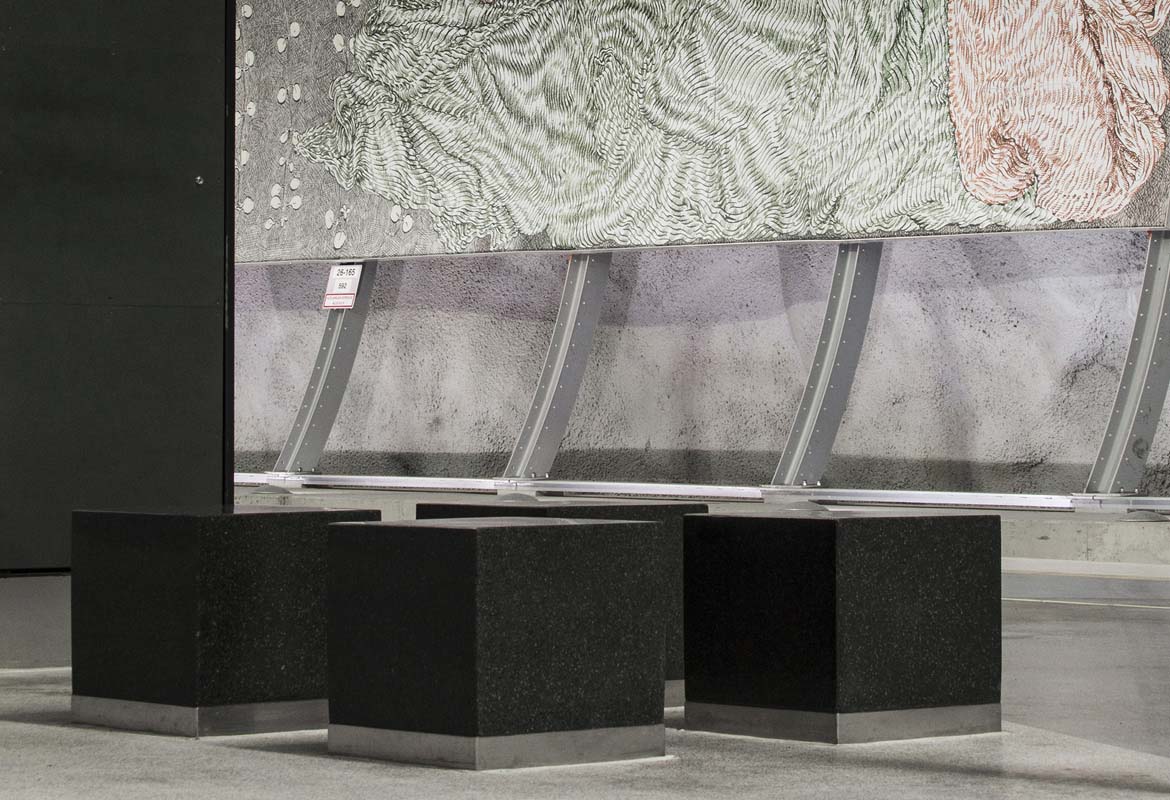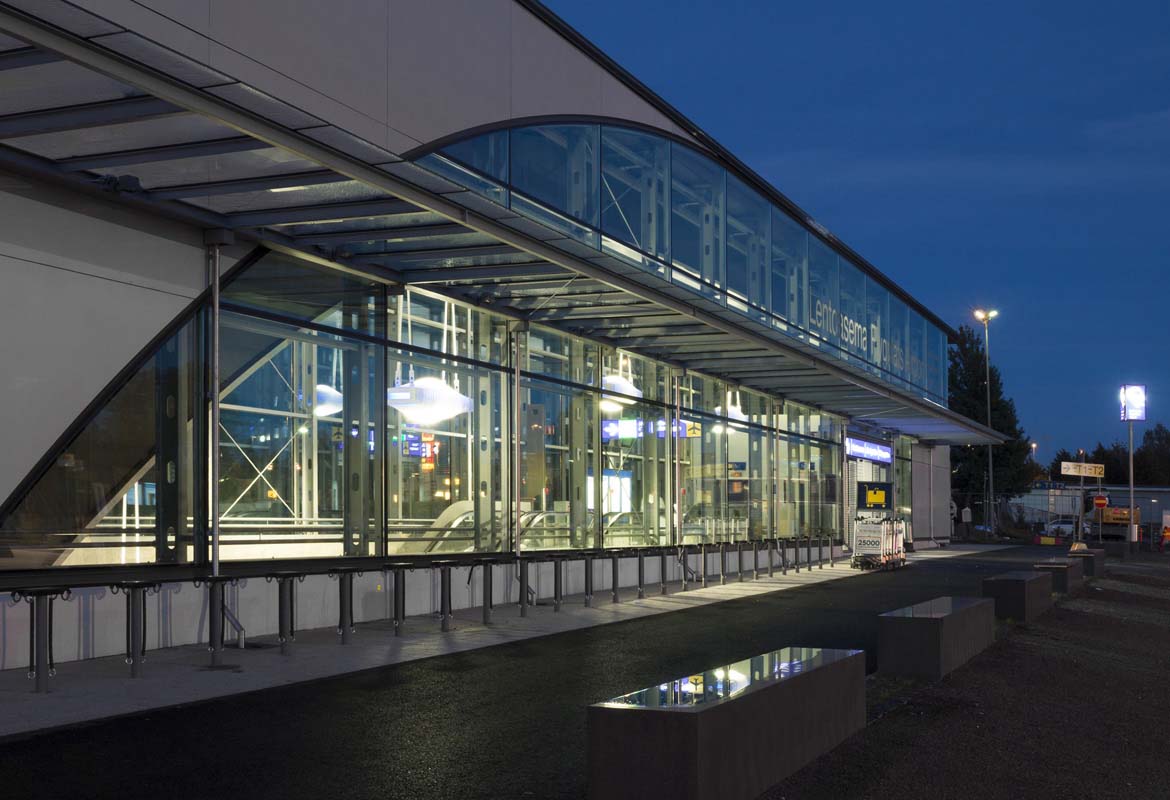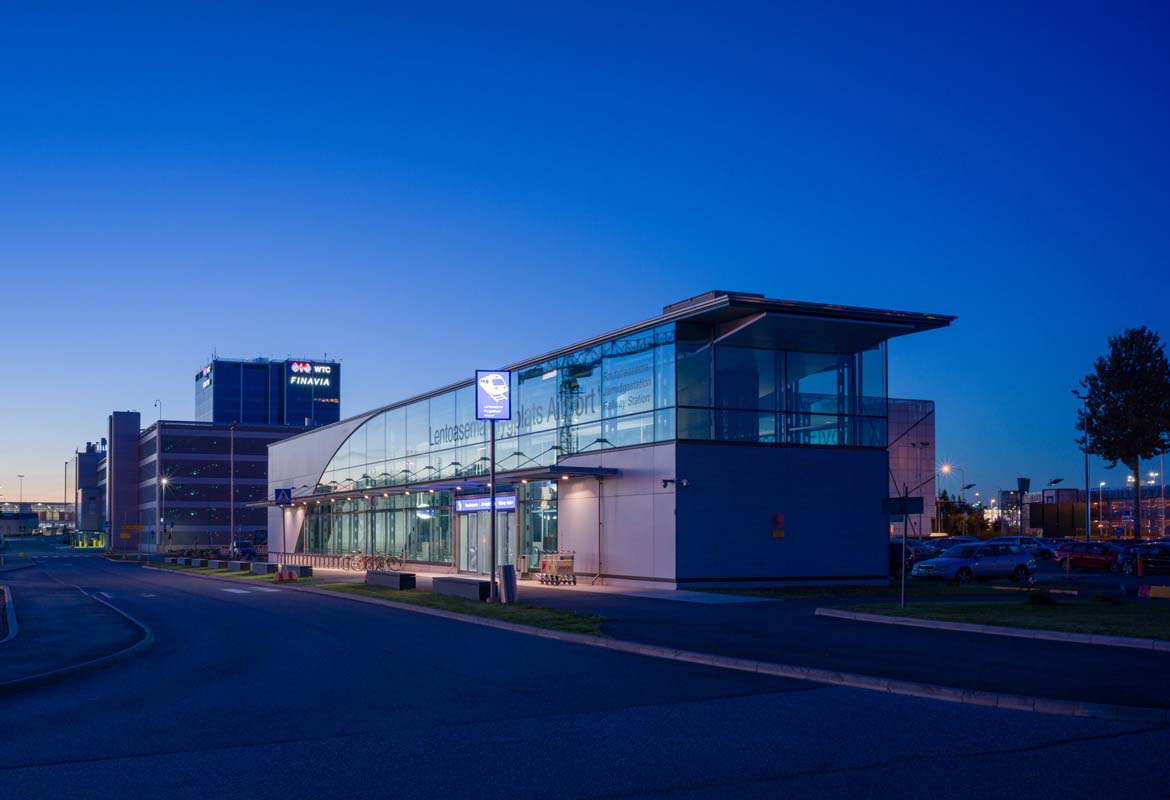 RING RAIL LINE (KEHÄRATA) TRAIN STATIONS
Vantaa, Finland
Year of completion: 2015
Clients: Finnish Transport Agency, City of Vantaa, Finavia
Size: Aviapolis station 15,700 gross m2, Airport station 17,200 gross m2

PES-Architects designed the underground stations of Aviapolis and Airport and the reservations for Ruskeasanta and Viinikkala for the Ring Rail Line that creates a rail loop linking Helsinki Airport to the centre of Helsinki. The line linked two existing north-bound commuter lines, forming an essential part of the urban rail network in Vantaa and connecting residential, industrial and commercial areas to both the airport and Helsinki city centre.

The stations and entrance buildings for Aviapolis and Airport are all unique while sharing a unifying architectural language.

The two Aviapolis entrances on Aviabulevardi are narrow pavilions that can be integrated into the surrounding office blocks. At the Airport station, the airport entrance is located along the corridor that connects the T1 and T2 terminals. The Tietotie entrance provides access to the office premises around the airport.

The entrance pavilions frames are of in-situ concrete and steel. The facades are a combination of solid, perforated and louvered aluminium and glazed walls. The transition from above ground to underground is defined by the S-shaped perforated white aluminium ceiling, which continues from the entrance building down to the platform along the escalator shaft and is clearly visible from both inside and outside. Large, specially designed light fixtures provide direct and indirect light. At the Airport station entry, the glass walls of the 70-metre-long escalator shaft leading to the platform are printed with a graphic birch bark pattern in reference to Finland's national tree.

The underground station platforms are spacious vaulted halls with light-reflective white ceilings and rock walls sprayed with concrete. The escalators at either end of the platforms are built into massive coloured concrete frames, forming a contrast to the steel-framed glass structures.

The identifying colour of the stations – red for Aviapolis and blue for Airport – are reflected in the coloured concrete walls of the escalators and as a discreet stripe along the side of the light fixtures.

The design aimed to create light, open spaces that are safe and easy for passengers to navigate.
| Selected works | Transport |