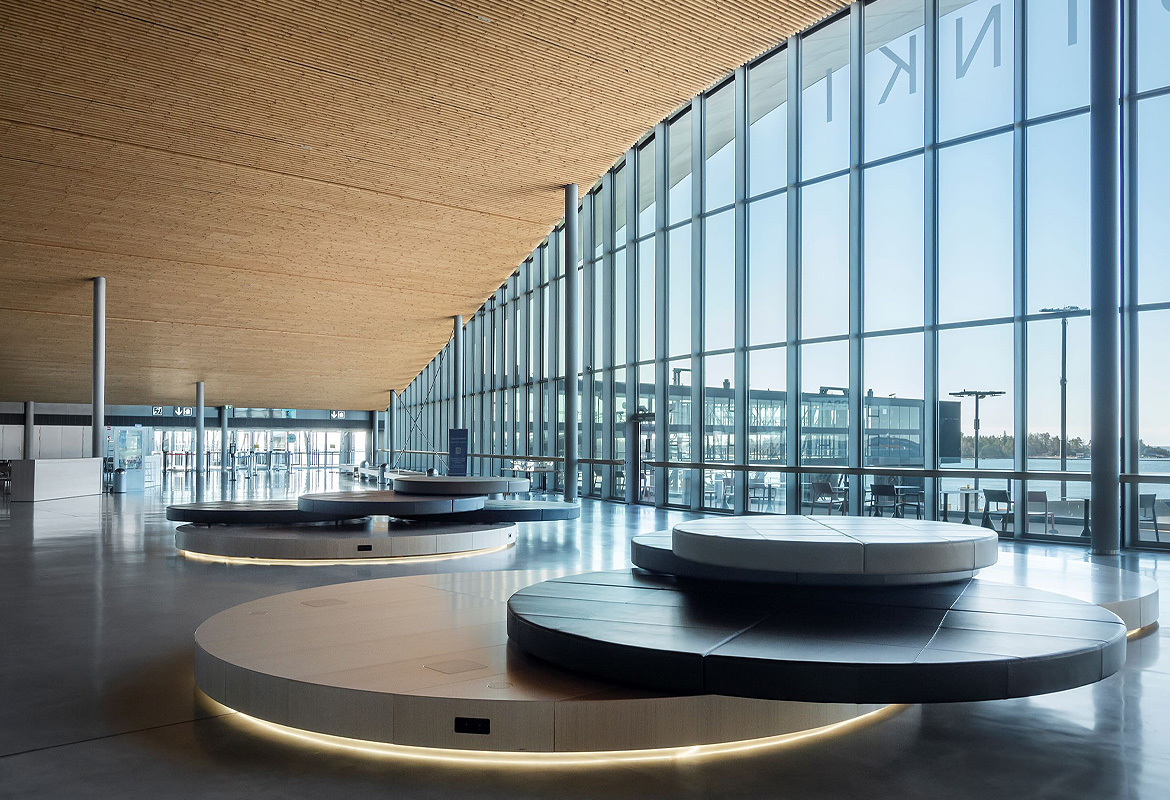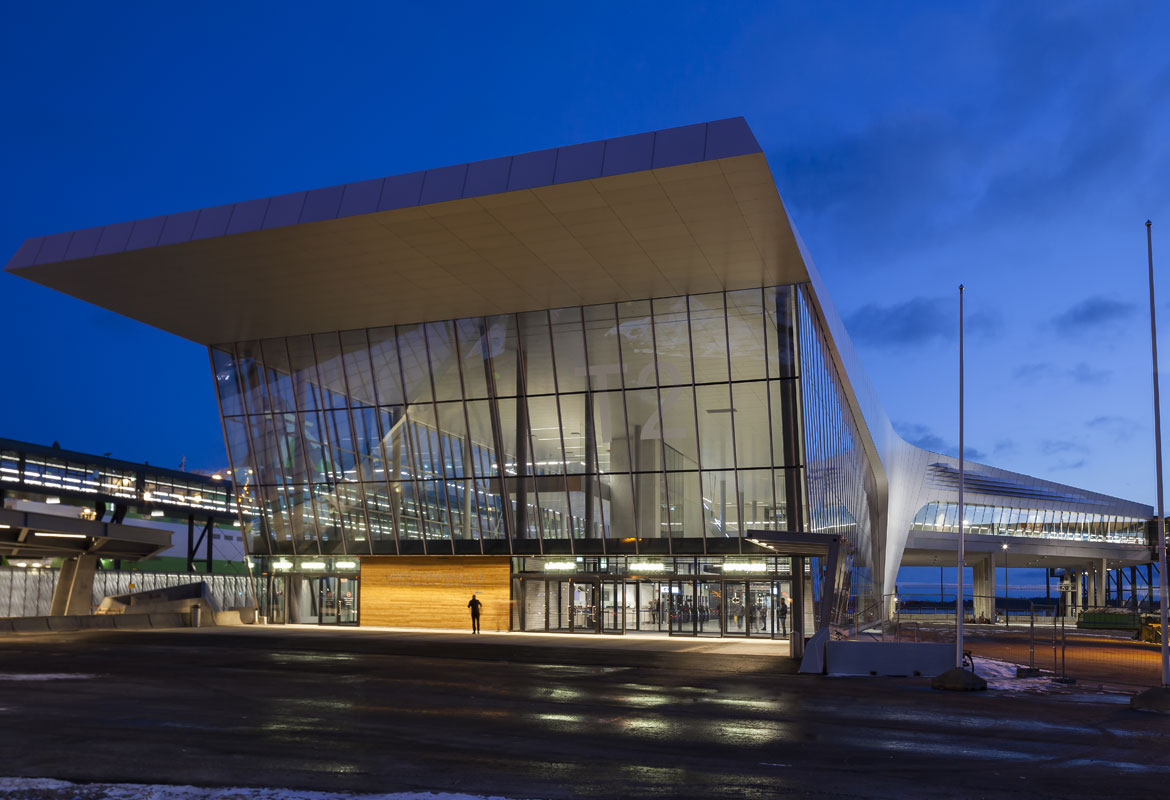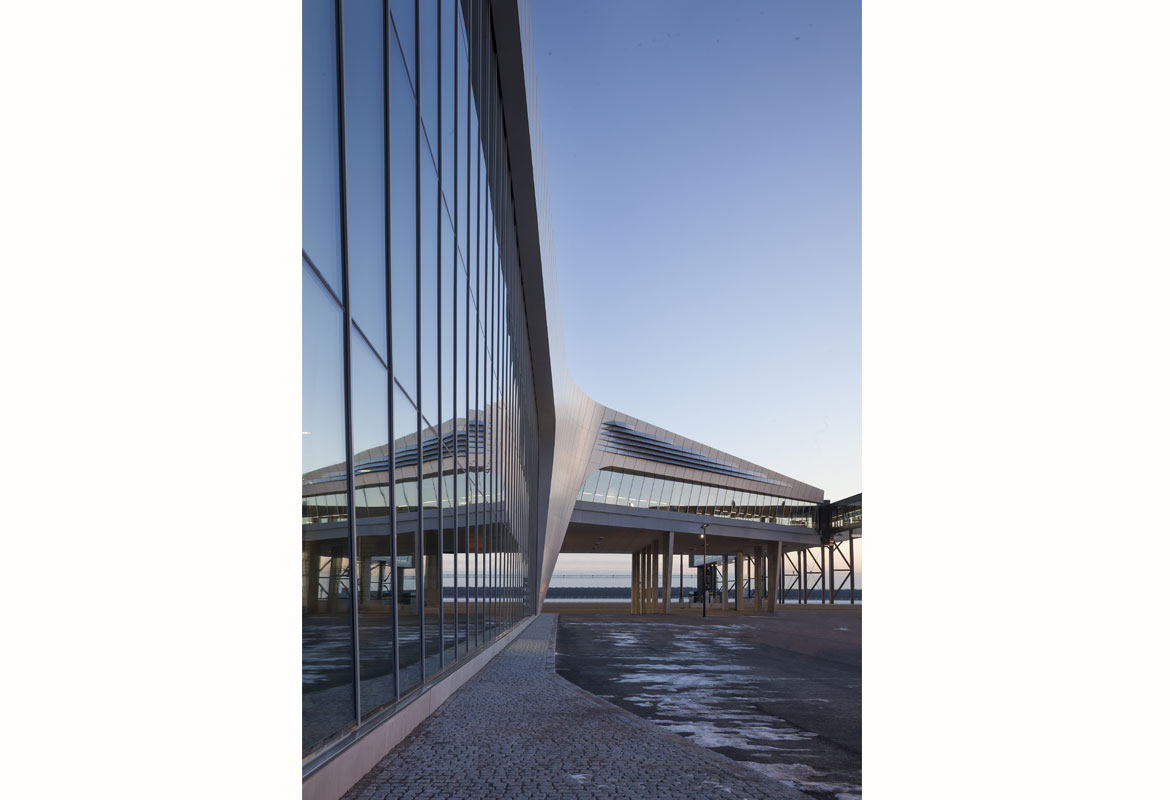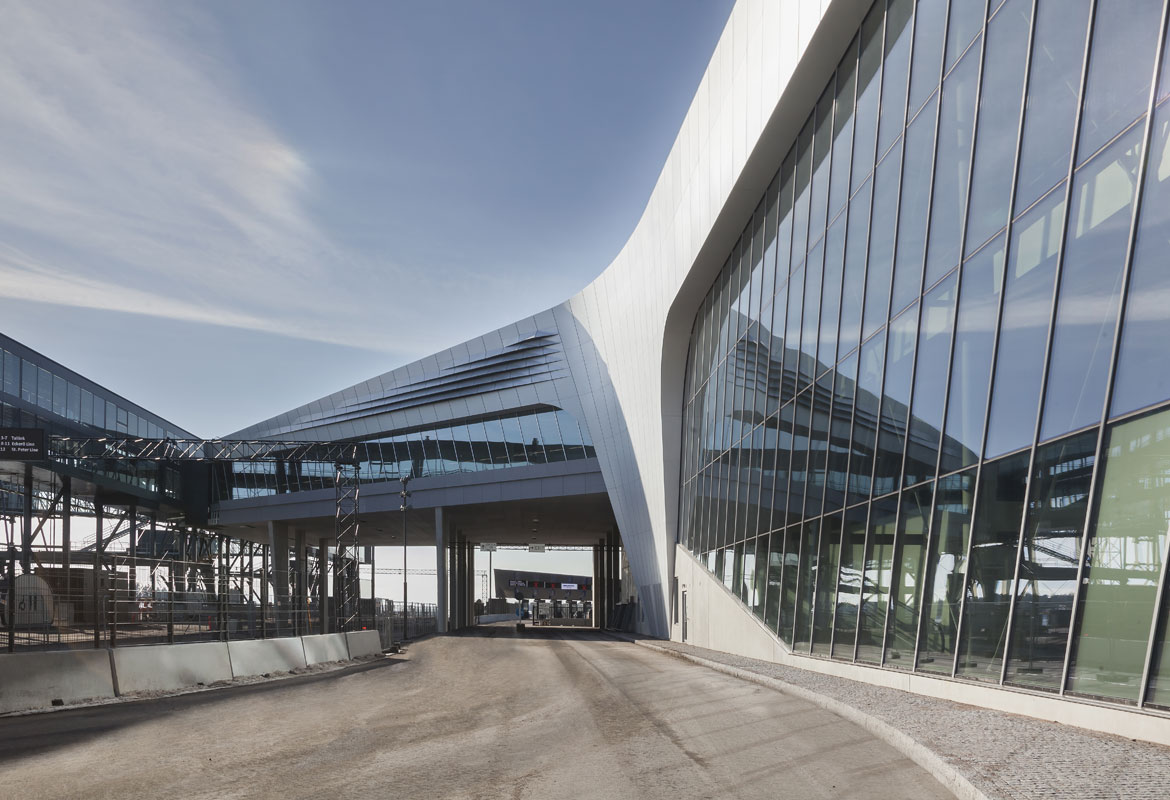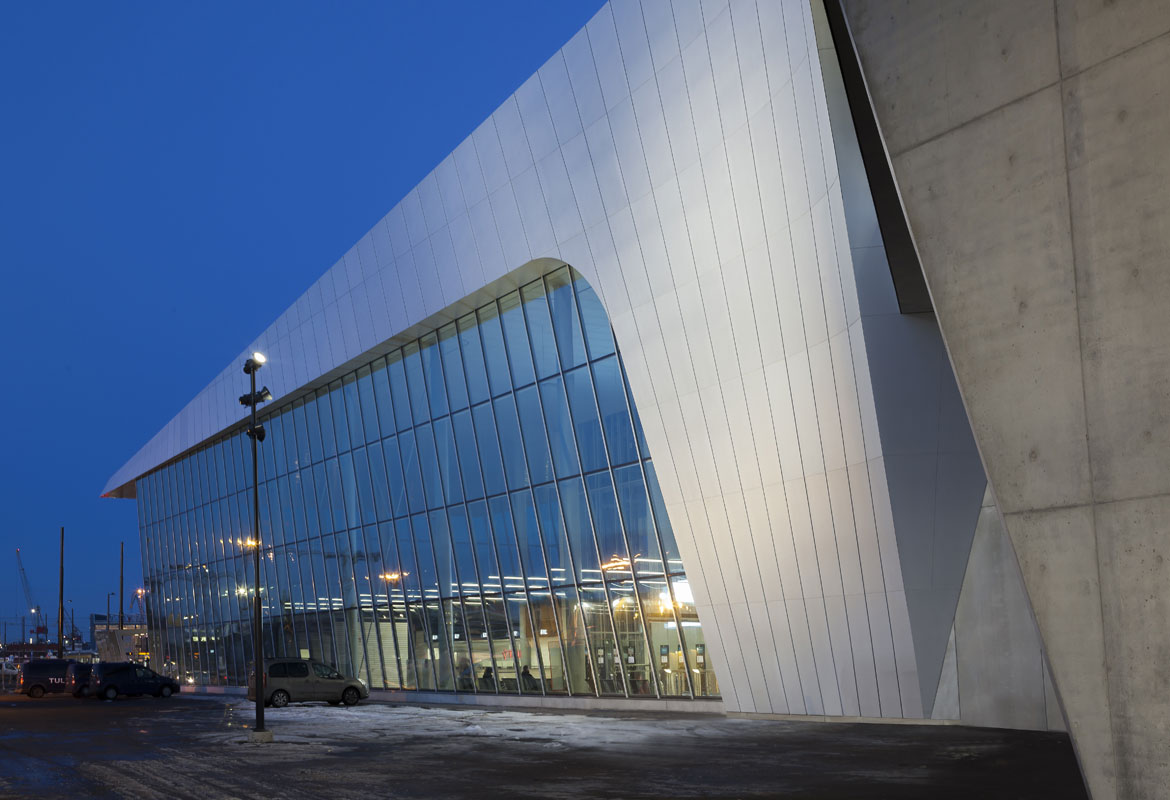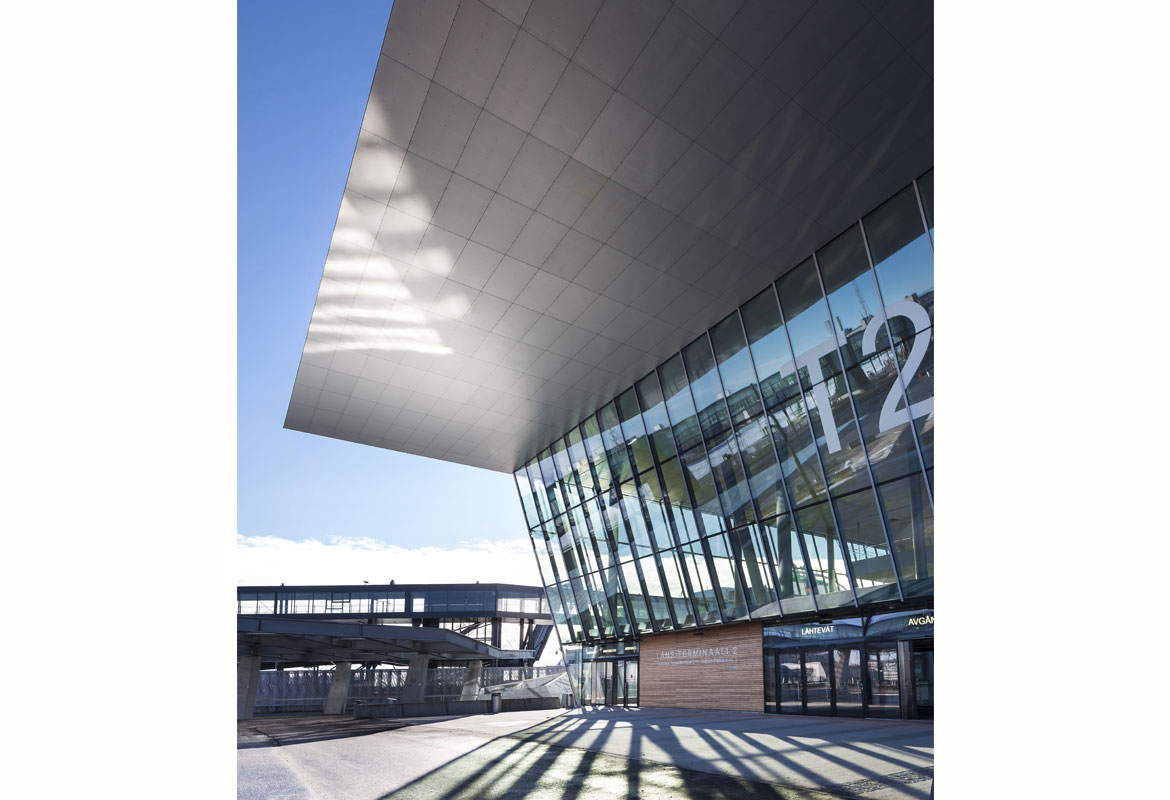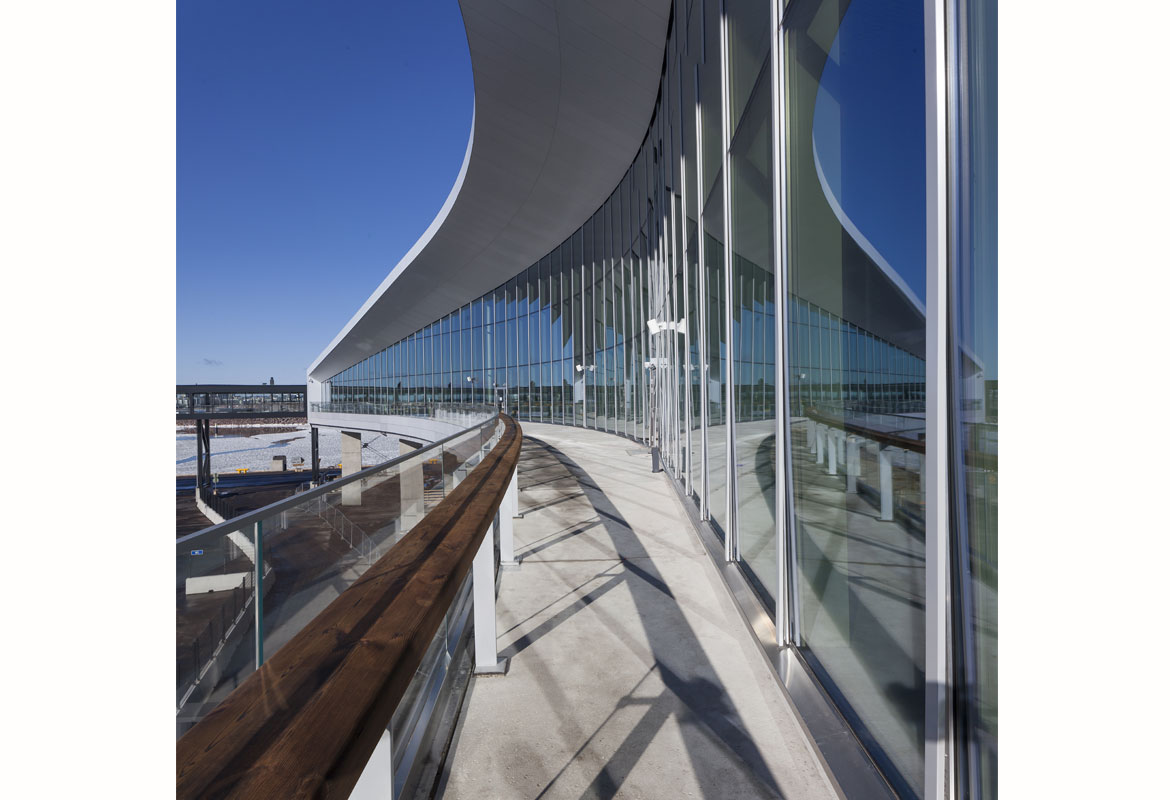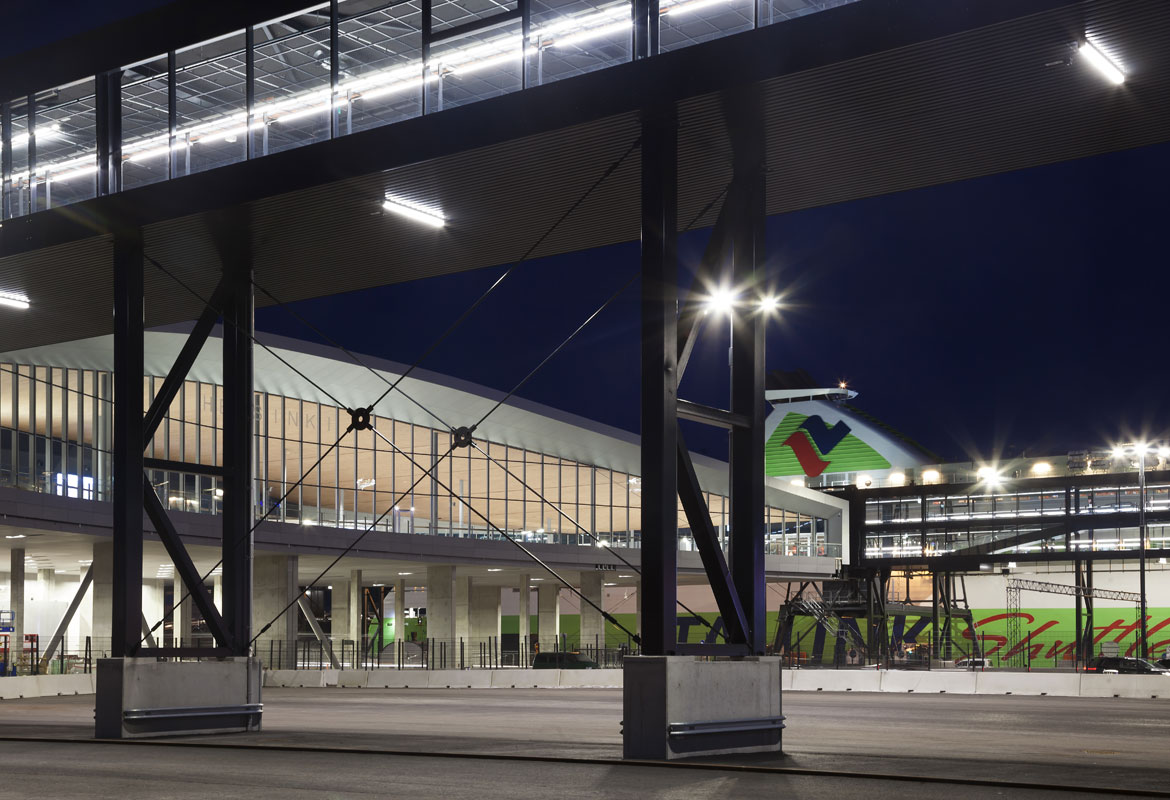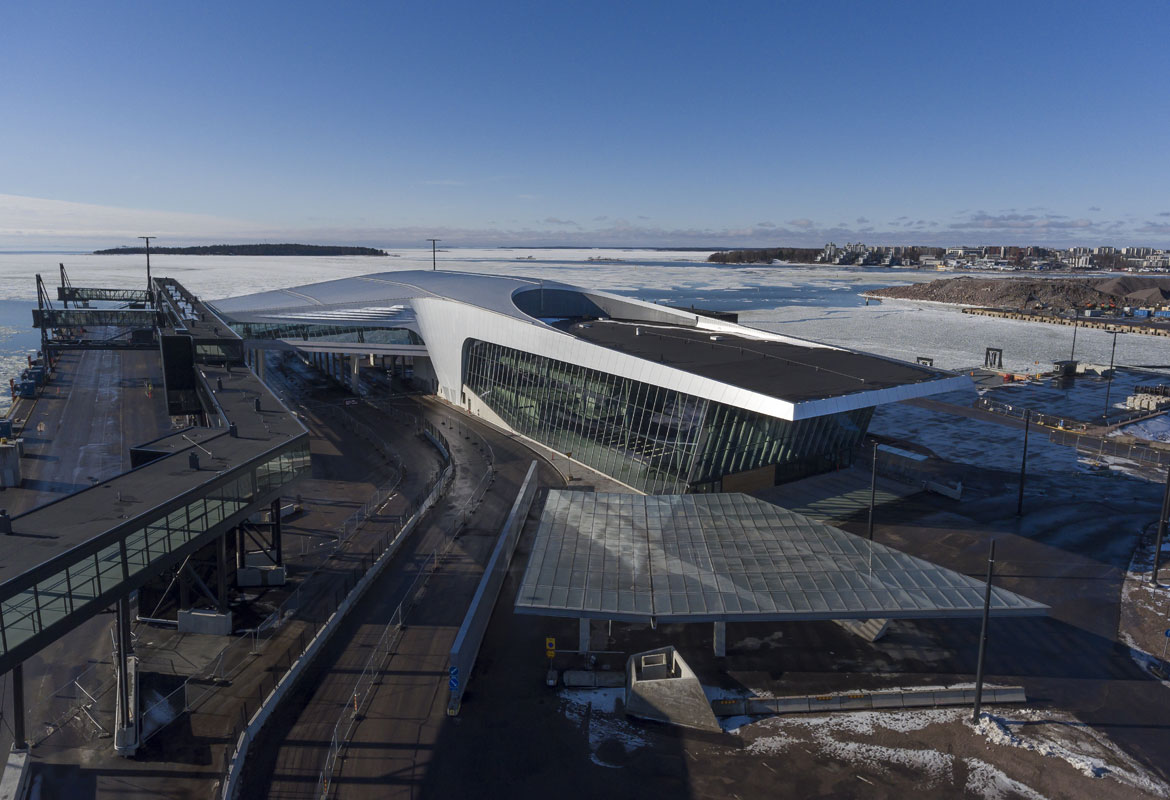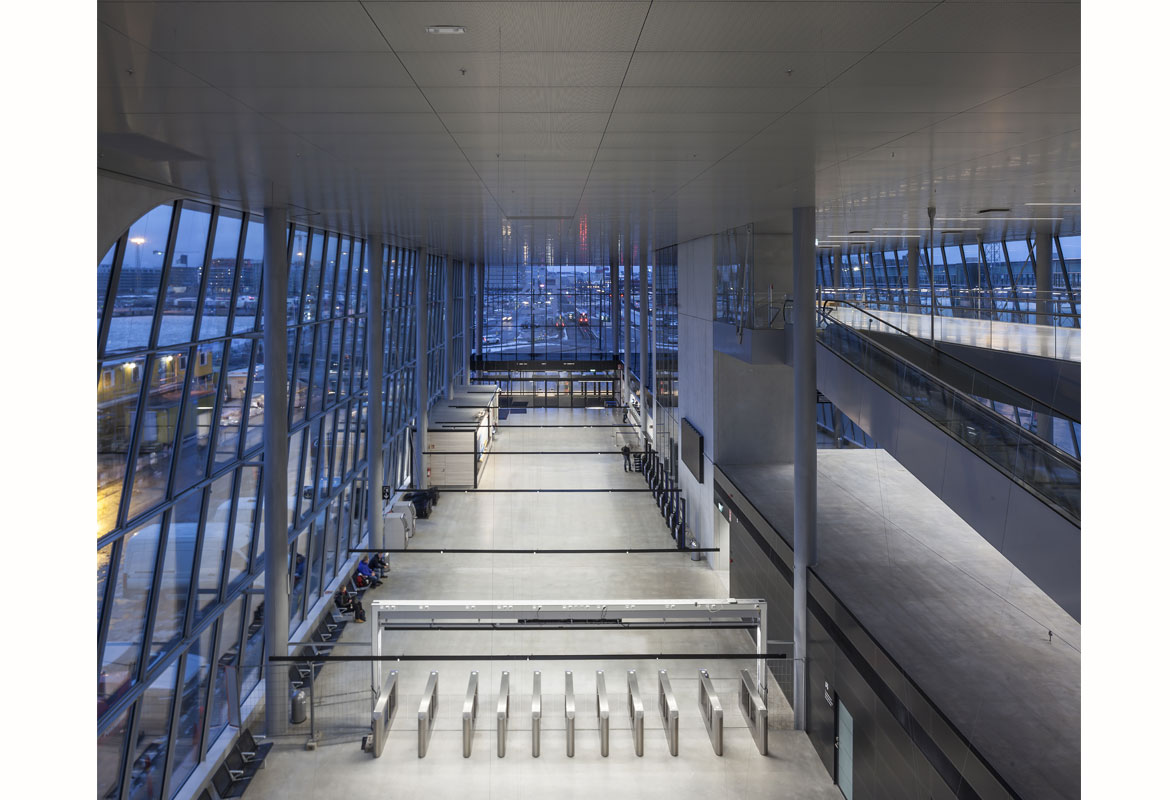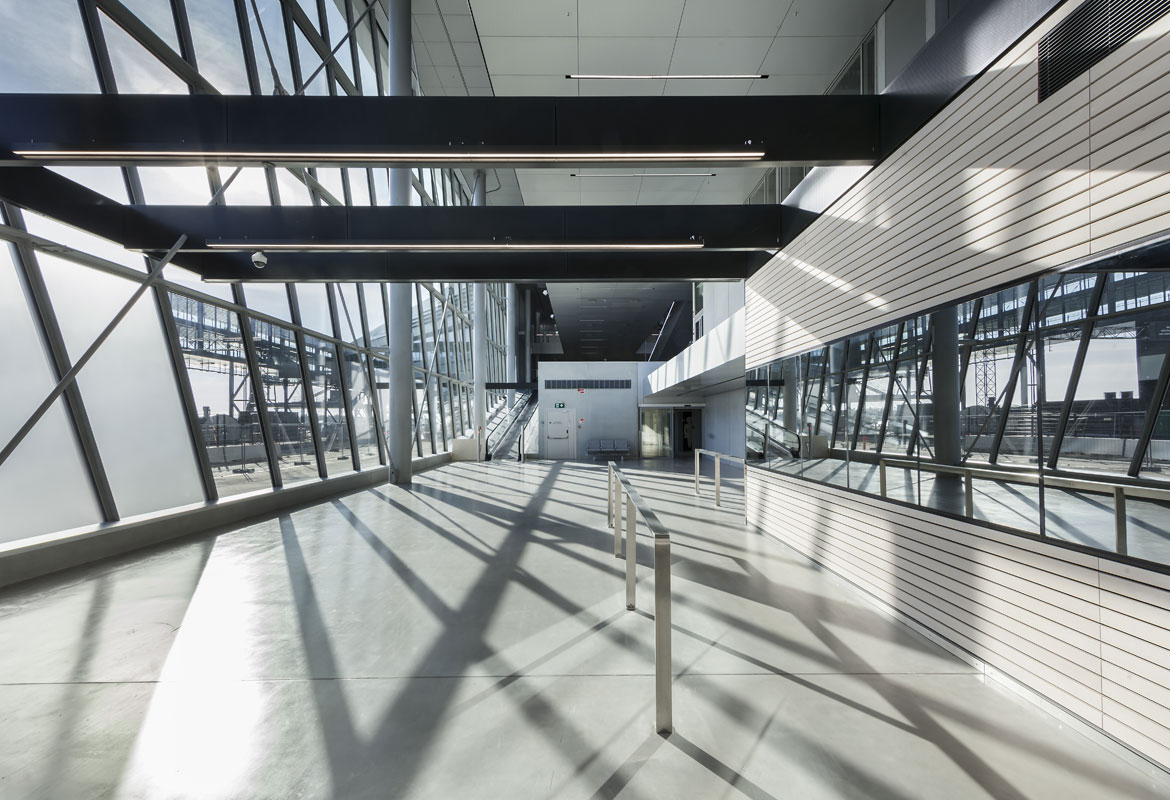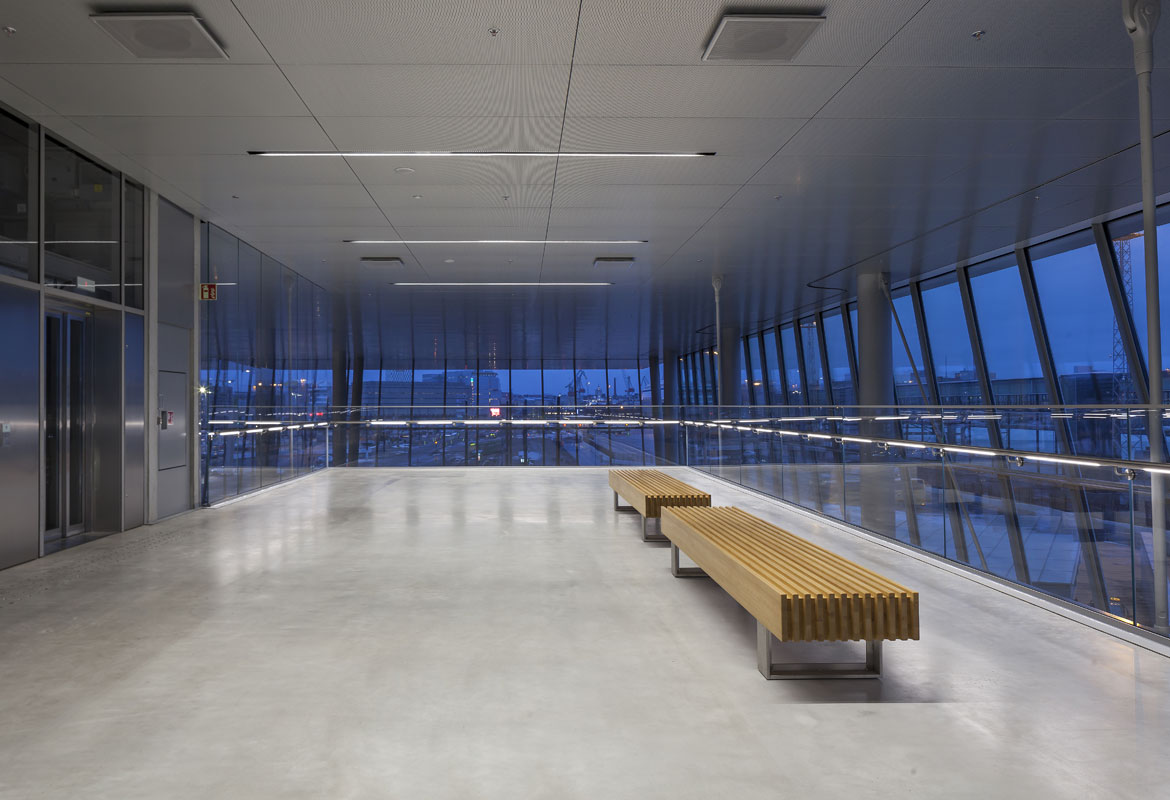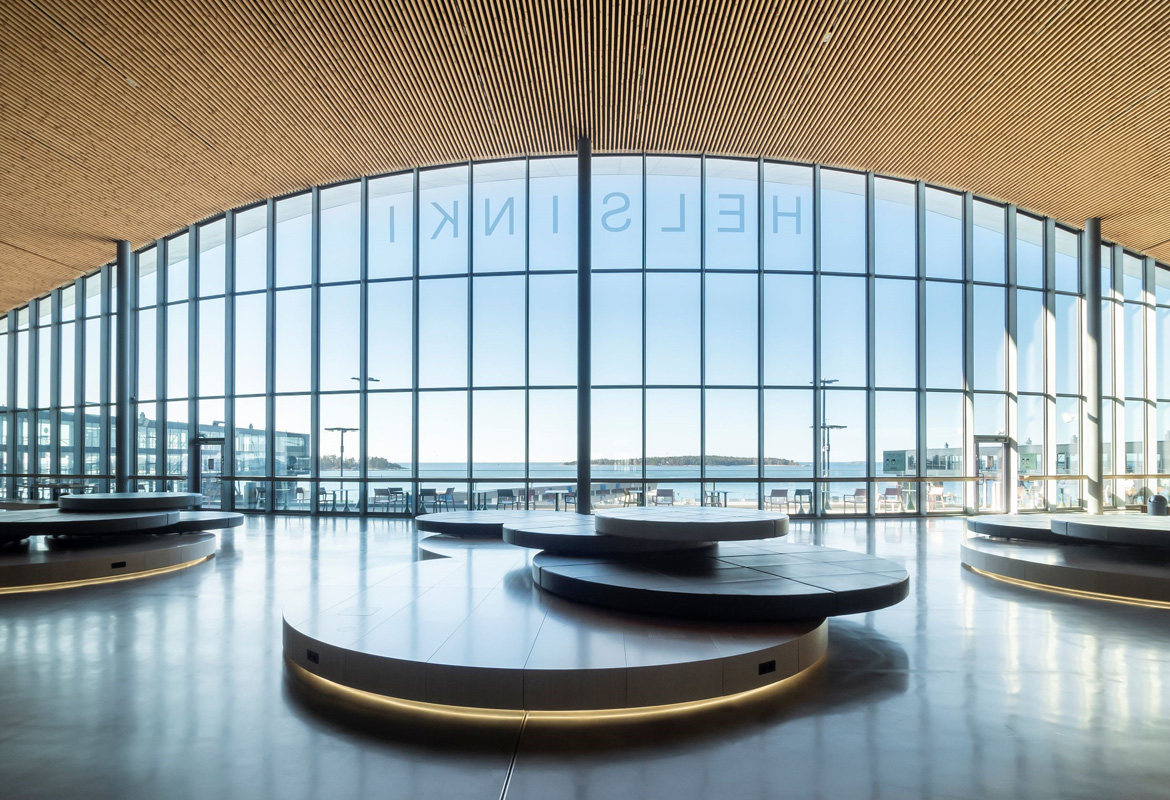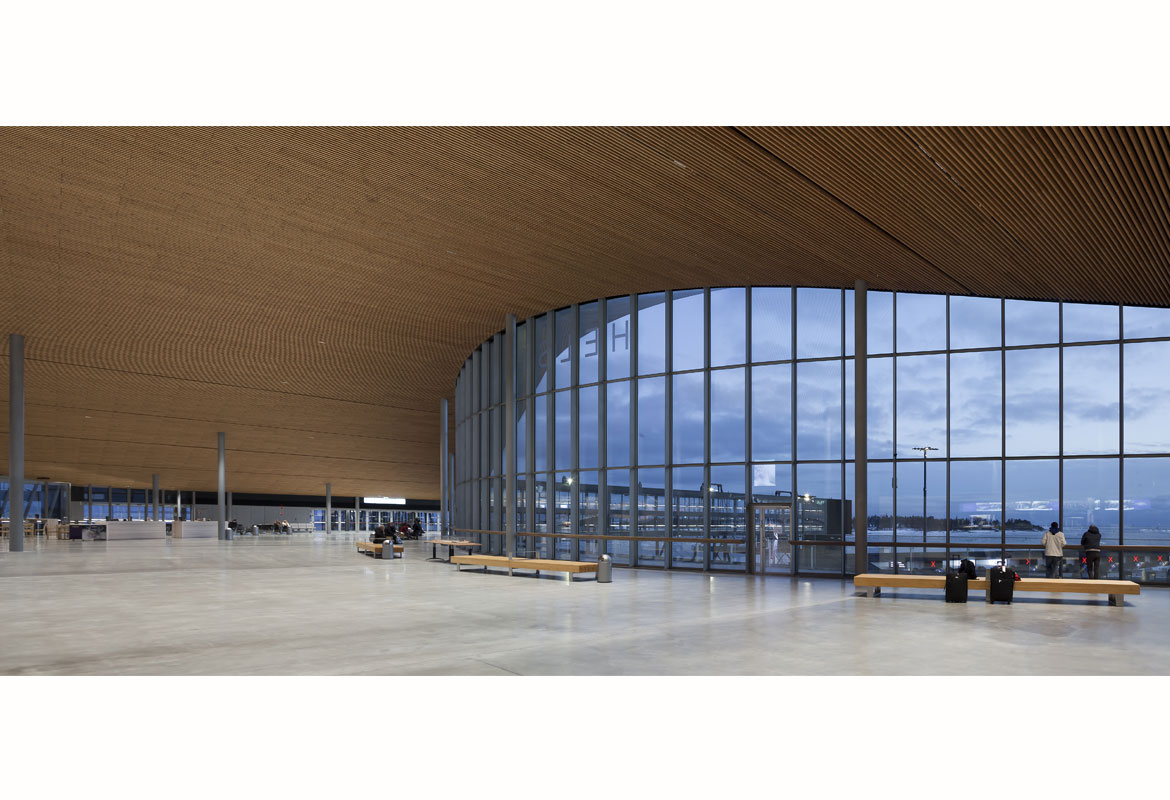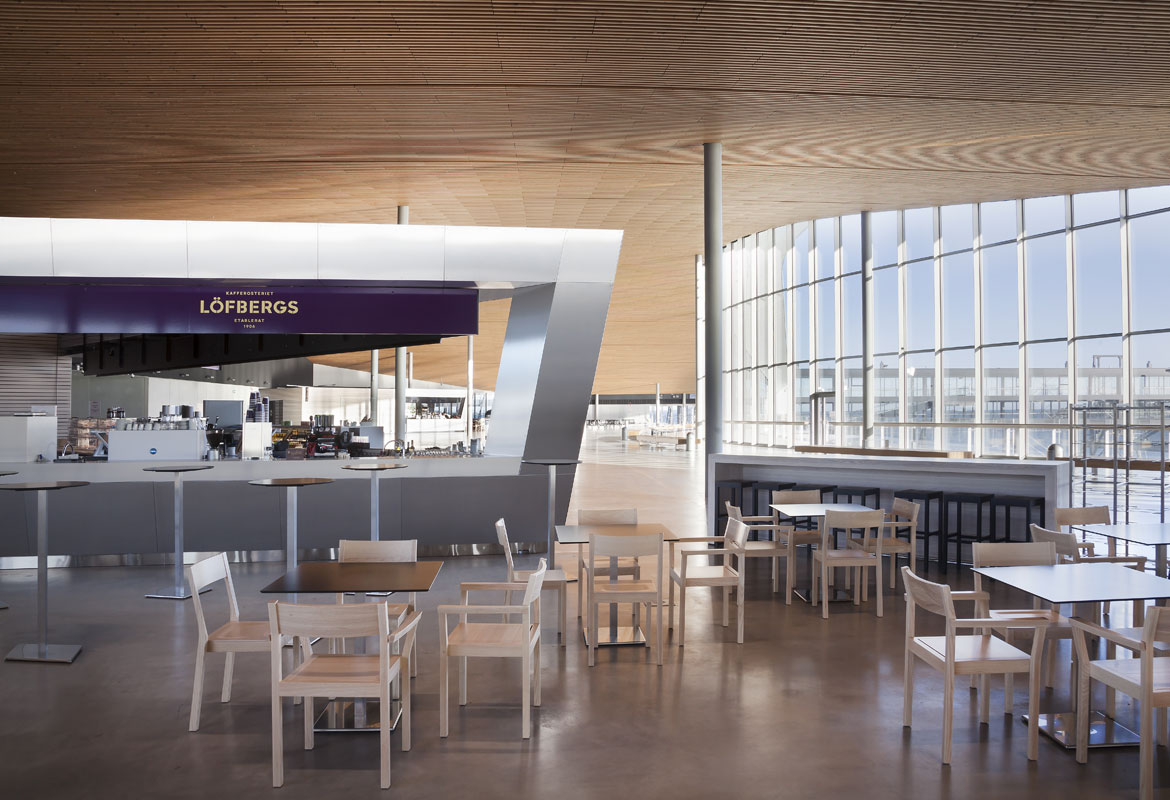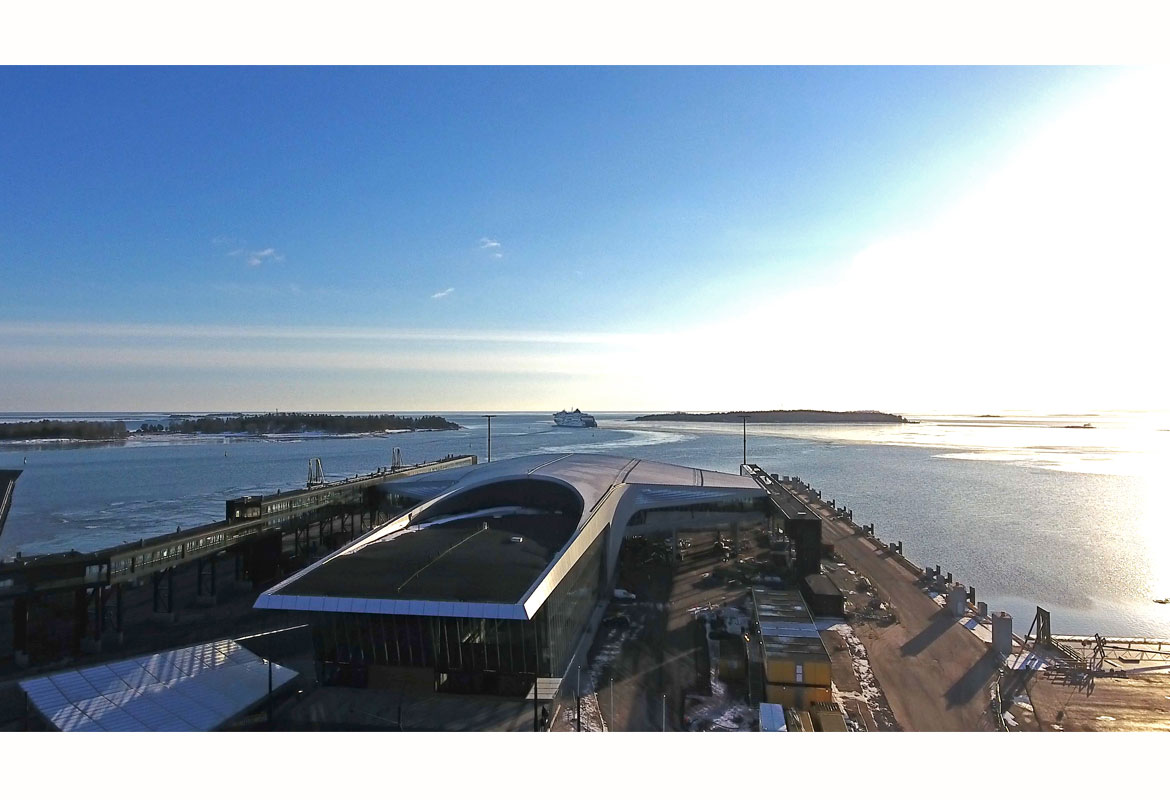 WEST TERMINAL 2
Helsinki, Finland

Completed: 2017
Client: Port of Helsinki
Project Areas: 12,800 m2

A new passenger terminal was completed in Helsinki's West Harbour in February 2017, at the southern tip of Jätkäsaari between the new docks LJ8 and LJ7 in the port expansion area. The new terminal will provide better conditions for the fast ferry traffic between Helsinki and Tallinn, ensuring that the growing volume of traffic on this route will operate more smoothly, more comfortably and faster.

The terminal was designed specifically to enable faster embarkation and disembarkation. Passengers' walking distances are minimised, enabling the rapid transfer of large numbers of passengers to and from the ships.

The need for the more efficient transfer of foot passengers, in particular, arose when the Tallink shipping company announced the launch of a new and bigger ferry on the Tallinn route. The ship's schedule requires a maximum turnaround time of one hour in port. In the future, the majority of the West Harbour passenger traffic will pass through the new terminal.

Despite the focus on efficiency, the design also aimed at a high standard of quality and comfort. The public spaces are bright, comfortable and feel safe. The surface materials were chosen for wear resistance so that the building will retain its attractiveness throughout its life cycle. In addition to the passenger waiting areas, the building comprises ticketing booths and office spaces, customs facilities, cafes, and auxiliary and technical facilities.

The terminal building is functionally divided into two main parts. Vehicle traffic is at ground level, where the area around the glass entrance is as compact as possible. This leaves the main part of the pier to the vehicles queuing to board the ferries. The entrance is designed for rapid pass-through and also provides vertical connections. The actual waiting lounge is located 10 m above ground level, between the berths, so that there is only a short distance to walk to the ships on either side. The waiting hall is a spacious, lounge-like space with wooden beamed ceilings, a wide glazed wall providing uninterrupted sea views, and seaside terraces.

The terminal complex also includes passenger boarding corridors and bridges that connect the terminal to the ships. These structures are cold (unheated) spaces.

The entrance square will be part of the Tyynenmerenkatu (Pacific Street) area. Next to the main entrance, a large canopy of a steel and glass shelters the taxi station.

The main façade materials are glass, massive sea aluminium and concrete.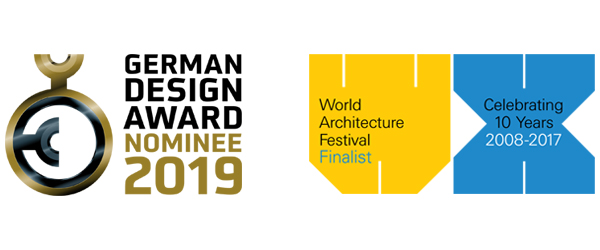 | Selected works | Transport |